2-Methylfuran
CAS No.

Chemical Name:

2-Methylfuran

Synonyms

MEF;SILVAN;Sylvan;NSC 3707;NSC 5211;FEMA 4179;Methylfuran;-Methylfuran;5-METHYLFURAN;2-methyl-fura

CBNumber:

CB4360487

Molecular Formula:

C5H6O

Formula Weight:

82.1

MOL File:
2-Methylfuran Properties
Melting point:

-88.7 °C
Boiling point:

63-66 °C (lit.)
Density

0.91 g/mL at 25 °C (lit.)
vapor density

2.8 (vs air)

vapor pressure

139 mm Hg ( 20 °C)

refractive index

n20/D 1.433(lit.)

FEMA
Flash point:

−8 °F

storage temp.

Store below +30°C.
solubility

3000mg/l
form

Liquid
color

Clear yellow
Water Solubility

0.3 g/100 mL (20 ºC)
FreezingPoint

-88.68℃
JECFA Number

1487
BRN

103733
InChIKey

VQKFNUFAXTZWDK-UHFFFAOYSA-N
CAS DataBase Reference
Substances Added to Food (formerly EAFUS)
FDA UNII
NIST Chemistry Reference
EPA Substance Registry System
SAFETY
Risk and Safety Statements
| Manufacturer | Product number | Product description | CAS number | Packaging | Price | Updated | Buy |
| --- | --- | --- | --- | --- | --- | --- | --- |
| Sigma-Aldrich | 8.20798 | 2-Methylfuran (stabilised) for synthesis | 534-22-5 | 250 mL | $43.1 | 2021-03-22 | Buy |
| Sigma-Aldrich | 39587 | 2-Methylfuran analytical standard | 534-22-5 | 1ml | $59.1 | 2021-03-22 | Buy |
| Sigma-Aldrich | 8.20798 | 2-Methylfuran (stabilised) for synthesis | 534-22-5 | 1 L | $130.42 | 2021-03-22 | Buy |
| Sigma-Aldrich | 39587 | 2-Methylfuran analytical standard | 534-22-5 | 5ml | $270 | 2021-03-22 | Buy |
| TCI Chemical | M0226 | 2-Methylfuran >98.0%(GC) | 534-22-5 | 25mL | $18 | 2021-03-22 | Buy |
2-Methylfuran Chemical Properties,Uses,Production
Description
2-methylfuran is a flammable, water soluble liquid with the potential to be used as an alternative biofuel. It has become very attractive and promising due to the recent breakthrough in its production method through dehydration and hydrogenolysis of fructose or cellulose. This indicates the prospect of industrial mass production of 2-methylfuran and its derivative 2, 5-dimethylfuran. The 2-methylfuran and 2, 5-dimethylfuran have now been considered as a potential choice of alternative fuel pathway for spark ignition (SI) engines because of their similarities to gasoline. Therefore, as an alternative bio-fuels, it presents a potential way to provide sustainable-renewable sources and tackle the severe issue of fossil fuel depletion and global warming.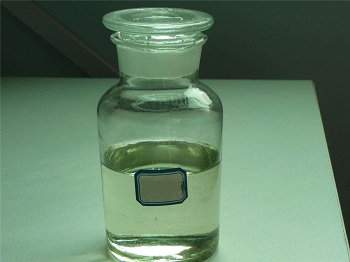 Chemical Properties
2-Methylfuran is a flammable, water-soluble liquid with a chocolate odor, found naturally in Myrtle and Dutch Lavender used as a FEMA GRAS (Generally Recognized As Safe) flavoring substance, with the potential for use in alternative fuels. 2-Methylfuran is expected to gain traction in the near future as it is primarily used in pharmaceuticals industry. It is a light yellowish green volatile organic compound with an ethereal odor and is also known as sylvan. 2-Methylfuran changes its shading to black or yellow when exposed to sunlight. It is highly flammable and hence is stored in a ventilated, cool dry place far from heat & fire.
Uses
2-Methylfuran is widely used in manufacturing of drugs like atropine, sodium acetate, furadantine, anisodamine and thiamine furan. In pharmaceuticals industry, synthesis of vitamin B1 is done using 2-Methylfuran. It is less dense than water but its vapors are heavier when contrastedwith air. 2-Methylfuran also finds application as a tool for screening of lung cancer and production of anti-malarial drug like chloroquine. It is also used to produce methyl furfural, aliphatic compounds and sulfur and nitrogen heterocycles. Moreover, 2-Methylfuran is also used for making pesticides, flavors or fragrances and has narcotic effect.
Preparation
2-Methylfuran is an article of commerce (chemical intermediate) and is normally manufactured by catalytic hydrogenolysis of furfural alcohol or via a hydrogenation-hydrogenolysis sequence from furfural in the vapor phase.
References
Wang, Chongming, et al. "Combustion characteristics and emissions of 2-methylfuran compared to 2, 5-dimethylfuran, gasoline and ethanol in a DISI engine." Fuel 103 (2013): 200-211.
Ma, Xiao, et al. "Laminar burning characteristics of 2-methylfuran and isooctane blend fuels." Fuel 116 (2014): 281-291.
Chemical Properties
Colorless liquid; spicy, smoky aroma
Chemical Properties
2-Methylfuran is a cyclic diene possessing ether-like properties. It is highly reactive with many inorganic and organic compounds yielding a variety of new derivatives which await exploration for the development of commercial applications.
Occurrence
Reported found in cooked beef, bread, butter, chicken, cocoa, coffee, currant, mint, tea and tomato.
Uses
2-Methylfuran is a volatile organic compound (VOCs) used as a potential non-intrusive tool for screening of lung cancer.
Aroma threshold values
Medium strength odor, chocolate type; recommend smelling in a 1.00% solution or less
General Description
A clear colorless liquid with an ethereal odor. Flash point -22°F. Less dense than water and insoluble in water. Hence floats on water. Vapors heavier than air.
Air & Water Reactions
Highly flammable. Insoluble in water.
Reactivity Profile
2-Methylfuran is incompatible with strong acids and strong bases. May react vigorously with oxidizing materials .
Hazard
Highly flammable, dangerous fire andexplosion risk. Irritant.
Health Hazard
Inhalation or contact with material may irritate or burn skin and eyes. Fire may produce irritating, corrosive and/or toxic gases. Vapors may cause dizziness or suffocation. Runoff from fire control or dilution water may cause pollution.
Safety Profile
Poison by ingestion. Moderately toxic by inhalation. An eye irritant. Mutation data reported. Very dangerous fire hazard when exposed to heat or flame; can react vigorously with oxidizing materials. To fight fire, use CO2, dry chemical. When heated to decomposition it emits acrid smoke and irritating fumes.
Purification Methods
Wash it with acidified saturated ferrous sulfate solution (to remove peroxides), separate, dry with CaSO4 or CaCl2, and fractionally distil it from KOH immediately before use. To reduce the possibility of spontaneous polymerisation, addition of about one-third of its volume of heavy mineral oil to 2-methylfuran prior to distillation has been recommended. [Beilstein 17 H 36, 17 I 18, 17 II 39, 17 III/IV 265.]
2-Methylfuran Preparation Products And Raw materials
Raw materials
Preparation Products
---
---
View Lastest Price from 2-Methylfuran manufacturers
Image
Release date
Product
Price
Min. Order
Purity
Supply Ability
Manufacturer
2021-12-01
2-methylfurane
534-22-5
US $5.70 / Kg/Drum
10g
99%
10000kg
Hebei Crovell Biotech Co Ltd
2019-07-06
2-Methylfuran
534-22-5
US $1.00 / KG
1KG
98%
1kg,5kg,100kg
career henan chemical co
---
---
534-22-5(2-Methylfuran)Related Search:
---
Sylvan
SILVAN
2-methyl-fura
2-methylfurane
2-methyloxole
Furan,2-methyl-
Methylfuran
-Methylfuran
MEF
FEMA 4179
5-METHYLFURAN
ALPHA-METHYLFURAN
2-METHYLFURAN
2-Methylfuran,stabilized with 0.01% hydroquinone
2-METHYLFURAN 98+%
2-Methylfuran, stabilized, 99%
2-Methylfuran, 99%, stabilized
2-Methylfuran, stab. with 150-400ppm BHT
α-Methylfurfuran
2-METHYLFURAN, 98+%, STAB. WITH 150-400PPM BHT
2-Methylfuran, stabilized, 99% 1LT
2-Methylfuran, stabilized, 99% 5ML
NSC 3707
NSC 5211
2-Methylfuran, 98+%, stab.
2-Methylfuran contains 200-400 BHT as stabilizer, 99%
2-Methylfuran&gt
2-METHYLFURAN FOR SYNTHESIS 1 L
2-METHYLFURAN FOR SYNTHESIS 250 ML
2-MethChemicalbookylfuran
534-22-5
-OCHCHCHCCH3
C4H3OCH3
CH3C4H3O
C5H6D3O
Building Blocks
Heterocyclic Building Blocks
Furans
Furan
Intermediate
Isotope Labeled Compounds