Triethylamine
CAS No.

Chemical Name:

Triethylamine

Synonyms

TEN;TETN;Et3N;(C2H5)3N;ai3-15425;Trietilamina;Triethylamin;Trethylamine;Triethylaine;TRIEHYLAMINE

CBNumber:

CB5355941

Molecular Formula:

C6H15N

Formula Weight:

101.19

MOL File:
Triethylamine Properties
Melting point:

-115 °C
Boiling point:

90 °C
Density

0.728
vapor density

3.5 (vs air)

vapor pressure

51.75 mm Hg ( 20 °C)

refractive index

n20/D 1.401(lit.)

FEMA
Flash point:

20 °F

storage temp.

2-8°C

solubility

water: soluble112g/L at 20°C
pka

10.75(at 25℃)
form

Liquid
Specific Gravity

0.725 (20/4℃)
color

Clear
PH

12.7 (100g/l, H2O, 15℃)(IUCLID)
Relative polarity

1.8
explosive limit

1.2-9.3%(V)
Water Solubility

133 g/L (20 ºC)
Merck

14,9666
JECFA Number

1611
BRN

1843166
Stability:

Stable. Extremely flammable. Readily forms explosive mixtures with air. Note low flash point. Incompatible with strong oxidizing agents, strong acids, ketones, aldehydes, halogenated hydrocarbons.
InChIKey

ZMANZCXQSJIPKH-UHFFFAOYSA-N
CAS DataBase Reference
NIST Chemistry Reference
EPA Substance Registry System
SAFETY
Risk and Safety Statements
Hazard and Precautionary Statements (GHS)
NFPA
Symbol(GHS):
Signal word:
Danger
Hazard statements:

| Code | Hazard statements | Hazard class | Category | Signal word | Pictogram | P-Codes |
| --- | --- | --- | --- | --- | --- | --- |
| H225 | Highly Flammable liquid and vapour | Flammable liquids | Category 2 | Danger | | P210,P233, P240, P241, P242, P243,P280, P303+ P361+P353, P370+P378,P403+P235, P501 |
| H302 | Harmful if swallowed | Acute toxicity,oral | Category 4 | Warning | | P264, P270, P301+P312, P330, P501 |
| H312 | Harmful in contact with skin | Acute toxicity,dermal | Category 4 | Warning | | P280,P302+P352, P312, P322, P363,P501 |
| H314 | Causes severe skin burns and eye damage | Skin corrosion/irritation | Category 1A, B, C | Danger | | P260,P264, P280, P301+P330+ P331,P303+P361+P353, P363, P304+P340,P310, P321, P305+ P351+P338, P405,P501 |
| H332 | Harmful if inhaled | Acute toxicity,inhalation | Category 4 | Warning | | P261, P271, P304+P340, P312 |
| H335 | May cause respiratory irritation | Specific target organ toxicity, single exposure;Respiratory tract irritation | Category 3 | Warning | | |

Precautionary statements:

| | |
| --- | --- |
| P210 | Keep away from heat/sparks/open flames/hot surfaces. — No smoking. |
| P261 | Avoid breathing dust/fume/gas/mist/vapours/spray. |
| P280 | Wear protective gloves/protective clothing/eye protection/face protection. |
| P310 | Immediately call a POISON CENTER or doctor/physician. |
| P303+P361+P353 | IF ON SKIN (or hair): Remove/Take off Immediately all contaminated clothing. Rinse SKIN with water/shower. |
| P305+P351+P338 | IF IN EYES: Rinse cautiously with water for several minutes. Remove contact lenses, if present and easy to do. Continuerinsing. |
| P370+P378 | In case of fire: Use … for extinction. |
| P405 | Store locked up. |
| P403+P233 | Store in a well-ventilated place. Keep container tightly closed. |
| P403+P235 | Store in a well-ventilated place. Keep cool. |
NFPA 704
Diamond
Hazard
Value
Description
Health
Flammability
3
Liquids and solids (including finely divided suspended solids) that can be ignited under almost all ambient temperature conditions . Liquids having a flash point below 22.8 °C (73 °F) and having a boiling point at or above 37.8 °C (100 °F) or having a flash point between 22.8 and 37.8 °C (73 and 100 °F). (e.g. gasoline, acetone)
Instability
0
Normally stable, even under fire exposure conditions, and is not reactive with water (e.g. helium,N2)
Special
(NFPA, 2010)
| Manufacturer | Product number | Product description | CAS number | Packaging | Price | Updated | Buy |
| --- | --- | --- | --- | --- | --- | --- | --- |
| Sigma-Aldrich | 471283 | Triethylamine ≥99.5% | 121-44-8 | 2l | $148 | 2018-11-13 | Buy |
| Sigma-Aldrich | 1683559 | Triethylamine United States Pharmacopeia (USP) Reference Standard | 121-44-8 | 4x2ml | $352.8 | 2018-11-13 | Buy |
| TCI Chemical | T0424 | Triethylamine >99.0%(GC)(T) | 121-44-8 | 25mL | $14 | 2018-11-22 | Buy |
| TCI Chemical | T0424 | Triethylamine >99.0%(GC)(T) | 121-44-8 | 100mL | $16 | 2018-11-22 | Buy |
| Alfa Aesar | 012391 | Triethylamine 99+% | 121-44-8 | 250g | $35.3 | 2018-11-20 | Buy |
Triethylamine Chemical Properties,Uses,Production
Outline
Triethylamine (formula: C6H15N), also known as N, N-diethylethanamine, is the most simple tri-substituted uniformly tertiary amine, having typical properties of tertiary amines, including salifying, oxidation, Hing Myers test (Hisberg reaction) for triethylamine does not respond. It is colorless to pale yellow transparent liquid, with a strong smell of ammonia, slightly fuming in the air. Boiling point: 89.5 ℃, relative density (water = 1): 0.70, the relative density (Air = 1): 3.48, slightly soluble in water, soluble in alcohol, ether. Aqueous solution is alkaline, flammable. Vapor and air can form explosive mixtures, the explosion limit is 1.2% to 8.0%. It is toxic, with a strong irritant.
Uses
Triethylamine is a clear, colorless liquid with an Ammonia or fish-like odor. It is used in making waterproofing agents, and as a catalyst, corrosion inhibitor and propellant.
It is mainly used as base, catalyst, solvent and raw material in organic synthesis and is generally abbreviated as Et3N, NEt3 or TEA. It can be used to prepare phosgene polycarbonate catalyst, polymerization inhibitor of tetrafluoroethylene, rubber vulcanization accelerator, special solvent in paint remover, enamel anti-hardener, surfactant, antiseptic, wetting agent, bactericides, ion exchange resins, dyes, fragrances, pharmaceuticals, high-energy fuels, and liquid rocket propellants, as a curing and hardening agent for polymers and for the desalination of seawater.
Consumption Quota of in medical industry:
| | |
| --- | --- |
| Medicine | Consumption Quota(Unit: t/t) |
| Ampicillin sodium | 0.465 |
| Amoxicillin | 0.391 |
| Cefazolin sodium | 2.442 |
| Cefazolin organism | 1.093 |
| Oxygen piperazine penicillin | 0.584 |
| Ketoconazole | 8.00 |
| Vitamin B6 | 0.502 |
| Fluorine organism acid | 10.00 |
| Praziquantel | 0.667 |
| Thiotepa | 1.970 |
| Penicillamine | 1.290 |
| Berberine hydrochloride | 0.030 |
| Verapamil | 0.540 |
| Alprazolam | 3.950 |
| Adjacent benzene acetic acid | 0.010 |
Production
It is produced by ethanol and ammonia in the presence of hydrogen, in containing Cu-Ni-clay catalyst reactor under heating conditions (190 ± 2 ℃ and 165 ± 2 ℃) reaction. The reaction also produces ethylamine and diethylamine, products were condensed and then absorption by ethanol spray to obtain crude triethylamine, through the final separation, dehydration and fractionation, pure triethylamine is obtained.
Reaction
It can be used to reduce the alkali in the reaction.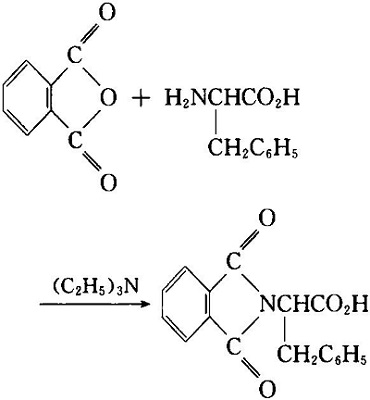 Health Effects
Triethylamine can affect you when inhaled and by passing through the skin.
Contact can severely irritate and bum the skin and eyes with possible eye damage.
Exposure can irritate the eyes, nose and throat.
Inhaling Triethylamine can irritate the lungs. Higher exposures may cause a build-up of fluid in the lungs (pulmonary edema), a medical mergency.
Triethylamine may cause a skin allergy.
Triethylamine may affect the liver and kidneys.
Triethylamine is a flammable liquid and a dangerous fire hazard.
Category
Flammable liquids
Toxicity grading
Toxic
Acute toxicity
Oral-rat LD50: 460 mg/kg; Oral-Mouse LD50: 546 mg/kg
Stimulus data
Eyes-rabbit 250 mg severe
Explosive hazardous characteristics
Mixed with air can be explosive
Flammability hazard characteristics
In case of fire, high temperature, oxidant, it is flammable, combustion produces toxic fumes of nitrogen oxides
Storage Characteristics
Treasury ventilation low-temperature drying, stored separately from oxidants, acids
Extinguishing agent
Dry, dry sand, carbon dioxide, foam
Occupational standards
TWA 40 mg/cubic meter
Chemical Properties
Triethylamine is a colorless liquid. Strong ammonia odor.
Uses
Catalytic solvent in chemical synthesis; accelerator activators for rubber; wetting, penetrating, and waterproofing agents of quaternary ammonium types; curing and hardening of polymers (e.g., corebinding resins); corrosion inhibitor; propellant.
Definition
ChEBI: A tertiary amine that is ammonia in which each hydrogen atom is substituted by an ethyl group.
Production Methods
Triethylamine is prepared by a vapor phase reaction of ammonia with ethanol or reaction of N,N-diethylacetamide with lithium aluminum hydride (Windholz et al 1983). It may also be produced from ethyl chloride and ammonia under heat and pressure (Hawley 1981) or by vapor phase alkylation of ammonia with ethanol (HSDB 1988). U.S. production is estimated at greater than 22,000 tons in 1972 (HSDB 1988).
General Description
A clear colorless liquid with a strong ammonia to fish-like odor. Flash point 20°F. Vapors irritate the eyes and mucous membranes. Less dense (6.1 lb / gal) than water. Vapors heavier than air. Produces toxic oxides of nitrogen when burned.
Reactivity Profile
Triethylamine reacts violently with oxidizing agents. Reacts with Al and Zn. Neutralizes acids in exothermic reactions to form salts plus water. May be incompatible with isocyanates, halogenated organics, peroxides, phenols (acidic), epoxides, anhydrides, and acid halides. Flammable gaseous hydrogen may be generated in combination with strong reducing agents, such as hydrides.
Health Hazard
Vapors irritate nose, throat, and lungs, causing coughing, choking, and difficult breathing. Contact with eyes causes severe burns. Clothing wet with chemical causes skin burns.
Health Hazard
Eye irritation and corneal edema have been reported from exposures in industry (Beard and Noe, 1981; Akesson et al 1985). Triethylamine may also be irritating to skin and mucous membranes (Windholz et al 1983).
Fire Hazard
Flammable/combustible material. May be ignited by heat, sparks or flames. Vapors may form explosive mixtures with air. Vapors may travel to source of ignition and flash back. Most vapors are heavier than air. They will spread along ground and collect in low or confined areas (sewers, basements, tanks). Vapor explosion hazard indoors, outdoors or in sewers. Runoff to sewer may create fire or explosion hazard. Containers may explode when heated. Many liquids are lighter than water.
Industrial uses
Triethylamine is used as an anti-livering agent for urea- and melamine-based enamels and in the recovery of gelled paint vehicles (HSDB 1988). It is also used as a catalyst for polyurethane foams, a flux for copper soldering, and as a catalytic solvent in chemical synthesis (Hawley 1981). Triethylamine is used in accelerating activators for rubber; as a corrosion inhibitor for polymers; a propellant; wetting, penetrating, and waterproofing agent of quaternary ammonium compounds; in curing and hardening of polymers (i.e. core-binding resins); and as a catalyst for epoxy resins (Hamilton and Hardy, 1974).
Safety Profile
Moderately toxic by ingestion and skin contact. Mildly toxic by inhalation. Human systemic effects: visual field changes. Experimental reproductive effects. Mutation data reported. A skin and severe eye irritant. Can cause kidney and liver damage. A very dangerous fire hazard when exposed to heat, flame, or oxidizers. Explosive in the form of vapor when exposed to heat or flame. Complex with dinitrogen tetraoxide explodes below 0°C when undduted with solvent. Exothermic reaction with maleic anhydride above 150°C. Can react with oxidzing materials. Incompatible with N2O4. To fight fire, use CO2, dry chemical, alcohol foam. When heated to decomposition it emits toxic fumes of NOx.
Potential Exposure
Triethylamine is and aliphatic amine used as a solvent; corrosion inhibitor; in chemical synthesis; and accelerator activators; paint remover; base in methylene chloride or other chlorinated solvents. TEA is used to solubilize 2,4,5-T in water and serves as a selective extractant in the purification of antibiotics. It is used to manufacture quaternary ammonia compounds and octadecyloxymethyltriethylammonium chloride; an agent used in textile treatment.
First aid
If this chemical gets into the eyes, remove any contact lenses at once and irrigate immediately for at least 15 minutes, occasionally lifting upper and lower lids. Seek medical attention immediately. If this chemical contacts the skin, remove contaminated clothing and wash immediately with soap and water. Seek medical attention immediately. If this chemical has been inhaled, remove from exposure, begin rescue breathing (using universal precautions, including resuscitation mask) if breathing has stopped and CPR if heart action has stopped. Transfer promptly to a medical facility. When this chemical has been swallowed, get medical attention. If victim is conscious, administer water, or milk. Do not induce vomiting. Give large quantities of water and induce vomiting. Do not make an unconscious person vomit. Medical observation is recommended for 24-48 hours after breathing overexposure, as pulmonary edema may be delayed. As first aid for pulmonary edema, a doctor or authorized paramedic may consider administering a drug or other inhalation therapy.
Metabolism
There have been few studies on the metabolism of industrially important aliphatic amines such as triethylamine. It is generally assumed that amines not normally present in the body are metabolized by monoamine oxidase and diamine oxidase (histaminase).
Ultimately ammonia is formed and will be converted to urea. The hydrogen peroxide formed is acted upon by catalase and the aldehyde formed is thought to be converted to the corresponding carboxylic acid by the action of aldehyde oxidase (Beard and Noe 1981).
Shipping
UN1296 Triethylamine, Hazard Class: 3; Labels: 3-Flammable liquid, 8-Corrosive material.
Purification Methods
Dry triethylamine with CaSO4, LiAlH4, Linde type 4A molecular sieves, CaH2, KOH, or K2CO3, then distil it, either alone or from BaO, sodium, P2O5 or CaH2. It has also been distilled from zinc dust, under nitrogen. To remove traces of primary and secondary amines, triethylamine has been refluxed with acetic anhydride, benzoic anhydride, phthalic anhydride, then distilled, refluxed with CaH2 (ammonia-free) or KOH (or dried with activated alumina), and again distilled. Another purification method involved refluxing for 2hours with p-toluenesulfonyl chloride, then distilling. Grovenstein and Williams [J Am Chem Soc 83 412 1961] treated triethylamine (500mL) with benzoyl chloride (30mL), filtered off the precipitate, and refluxed the liquid for 1hour with a further 30mL of benzoyl chloride. After cooling, the liquid was filtered, distilled, and allowed to stand for several hours with KOH pellets. It was then refluxed with, and distilled from, stirred molten potassium. Triethylamine has been converted to its hydrochloride (see brlow), crystallised from EtOH (to m 254o), then liberated with aqueous NaOH, dried with solid KOH and distilled from sodium under N2. [Beilstein 4 H 99, 4 I 348, 4 II 593, 4 III 194, 4 IV 322.]
Incompatibilities
A strong base. Violent reaction with strong acids; halogenated compounds; and strong oxidizers. Attacks some forms of plastics, rubber and coatings. Corrosive to aluminum, zinc, copper, and their alloys in the presence of moisture. Reaction with nitrosating agents (e.g., nitrites, nitrous gases, and nitrous acid) capable of releasing carcinogenic nitrosamines.
Waste Disposal
Controlled incineration (incinerator equipped with a scrubber or thermal unit to reduce nitrogen oxides emissions).
Triethylamine Preparation Products And Raw materials
Raw materials
Preparation Products
---
Triethylamine Suppliers
Global( 389)Suppliers
---
View Lastest Price from Triethylamine manufacturers
Image
Release date
Product
Price
Min. Order
Purity
Supply Ability
Manufacturer
2018-12-14
Triethylamine
121-44-8
US $1.00 / kg
1kg
as customer's need
1000kg
career henan chemical co
---
---
121-44-8(Triethylamine)Related Search:
---
n,n-diethyl-ethanamin
TEN
Triaethylamin
Triethylamin
Trietilamina
AKOS BBS-00004381
TETN
N,N-DIETHYLETHANAMINE
TRIETHYLAMINE
Diethylethanamine
Triethylamine, Free Base (1.08217)
Trethylamine
TRIETHYLAMINE ANHYDROUS
TRIETHYLAMINE DIST. 1 L
Triethylamine, 99%, pure
Triethylamine, extra pure
Ethyldiethylamine
Triethylamine,99.7%,extra pure
Triethylamine ,99.5% [extra pure]
Triethylamine, synthesis grade
Triethylamine, reagent grade
Triethylamine, HPLC grade
Triethylaine
Triethylamine, for analysis
TriethylaMine, HPLC
4 ampules) (N,N-diethylethanamine)
Triethylamine (2 mL/ampule
TriethylaMine, extra pure, 99.7% 1KG
TriethylaMine, extra pure, 99.7% 50GR
TriethylaMine, extra pure, 99.7% 5GR
TriethylaMine, pure, 99% 100ML
TriethylaMine, pure, 99% 2.5LT
TRIETHYLAMINE FOR SYNTHESIS
Triethylamine, 99.7%
N,N-diethylethanamine triethylamine
Triethylamine, 99.7%, HPLC grade
Triethylamine, 99.8%, for biochemistry
Et3N
(C2H5)3N
(Diethylamino)ethane
ai3-15425
Ethanamine, N,N-diethyl-
ethanamine,n,n-diethyl-
N,N,N-Triethylamine
N,N-Diethylethanamin
TRIETHYLAMINE REAGENTPLUS(TM) 99.5%
TRIETHYLAMINE, FOR AMINO ACID ANALYSIS
TRIETHYLAMINE PURE
TRIETHYLAMINE 99.5+%
TRIETHYLAMINE (AIR PRODUCTS TEA)
Triethylammine, for HPLC (10 X 2ML)
TRIETHYLAMINE, FOR PROTEIN SEQUENCE ANAL YSIS, 10 X 2 ML
TRIETHYLAMINE, 4X25 ML
TRIETHYLAMINE GC STANDARD
TriethylamineForHplc
TriethylamineGr
Triethylamine,Certified
Triethylamine, extra pure, 99.7%