Benzaldehyde propylene glycol acetal
| | |
| --- | --- |
| Min. Order: | 1g |
| Purity: | 99% |
| Cas No.: | 2568-25-4 |
| Supply Ability: | 200kg/month |
Product Name:

Benzaldehyde propylene glycol acetal

CAS No.:

2568-25-4

Min. Order:

1g

Purity:

99%

Supply Ability:

200kg/month

Release date:

2021/12/07
Iris
Wickr/Telegram: iris1110
Whatsapp/Skype : +86 13545907611
iris@whaop.com
Wuhan Alpha & Omega Pharmaceuticals Co., Ltd
Gurantee 100% safe shipping, free of customs issue.
Fast, Safe and Discreet shipping, door-to-door.
Main Products:

Phenacetin powder/crystalline powder cas 62-44-2

Paracetamol cas 103-90-2
Benzocaine cas 94-09-7
Benzocaine hcl cas 23239-88-5
Lidocaine cas 137-58-6
Lidocaine hcl cas 73-78-9
Procaine cas 59-46-1
Procaine hcl cas 51-05-8
Tetracaine cas 94-24-6
Tetracaine hcl cas 136-47-0
Tetramisole hcl cas 5086-74-8
Levamisole hcl cas 16595-80-5
Boric acid flakes, boric acid chunks cas 11113-50-1
Methylamine hcl cas 593-51-1
1,4-Butanediol cas 110-63-4
Pyrrolidine cas 123-75-1
2-Bromo-1-Phenyl-Pentan-1-One cas 49851-31-2
2-iodo-1-phenylpentan-1-one cas 124878-55-3
2-Bromo-1-Phenylhexan-1-One cas 59774-06-0
2-bromo-4-methylpropiophenone cas 1451-82-7
2-iodo-1-p-tolyl-propan-1-one cas 236117-38-7
4-Methylpropiophenone cas 5337-93-9
Valerophenone cas1009-14-9
NADP cas 53-59-8
NAD cas 53-84-9
NADH cas 606-68-8
NMN cas 1094-61-7
NR-CL cas 23111-00-4

1, We guarantee deep analysis and demonstration, purity above 99.8%.
2, Factory outlet with attactive price & large stock.
3, Safe & discreet shipping route.
4, We promise reship policies if post failed or refund if you need.
5, Customs clearance rate is 99.9% including Russia, Australia and other countries.
6, TNT/UPS/DHL/EMS/Fedex or special line is available for you.
7, Payment terms: Western Union, Moneygram, Bitcoin, T/T for your choices.

1. Sample order?
Samples are always available. And we conduct random inspection during the process of mass production.
2. Is there any discount?
Larger order, bigger discount.
3. How do clients confirm our product quality before placing orders?
Free samples for some products are avaiable, and clients bear the shipping fee. We offer customized products as required.
4. What's the MOQ?
Normally the MOQ is 1kg. But we also accept less quantity such as 100g on the condition that sample charge is 100% paid.
5. Do you offer product report?
Yes. Your product analysis report will be provided before shipping.

Product Packing
Liquid:
Iron drum & plastic drum packaging
25kg per unit
170kg per unit
1 ton per unit

Solid
Plastic bag & kraft paper bag & fiber drum
1kg per bag/drum
25kg per bag/drum

Wuhan Alpha & Omega Pharmaceuticals Co., LTD is located in Hubei Province, involving pesticide, pharmaceutical, coating, dye, reagent, polyester, petrochemical and other industries.


AOP provides excellent products and service for clients, establishing a good reputation in the industry. Since its establishment, the company has always adhered to the principle of people-oriented, technology for survival, quality for credit and service tenet. The continuous pioneering spirit of business is the cornerstone of our development, and the support and praise of our clients and partners is the driving force of our development.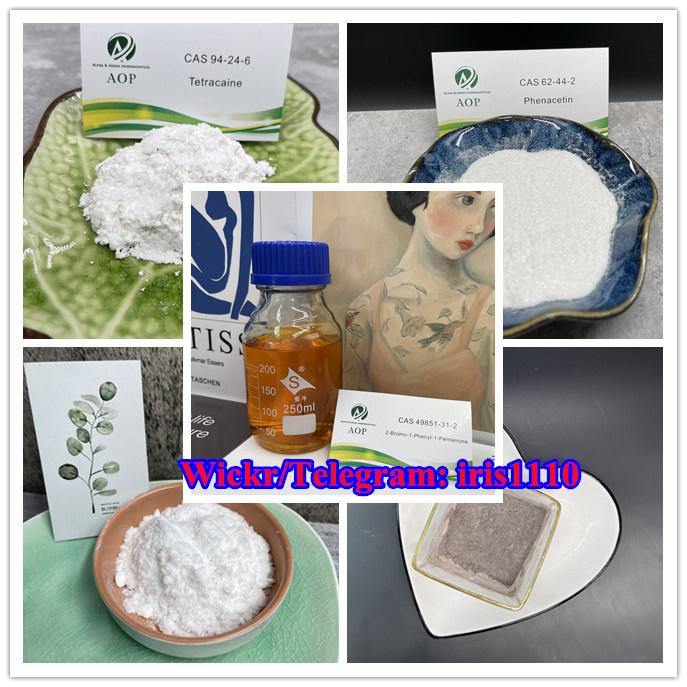 Contact Iris for more info:
Wickr/Telegram: iris1110
Whatsapp/Skype: +86 13545907611
iris@whaop.com
Wuhan Alpha & Omega Pharmaceuticals Co., Ltd
Business model:

Trader,Manufacturer

CB index:

58

Mobile:

13545906766

Address:

changsha, hunan Province, Chin