| | |
| --- | --- |
| Min. Order: | 1000mg |
| Supply Ability: | 5ton/month |
| Update Time: | 2023-08-17 |
Product Details
Product Name:

Benzylisopropylamine

CAS No.:

102-97-6

Min. Order:

1000mg

Purity:

99%

Supply Ability:

5ton/month

Release date:

2023/08/17

Product Description
CAS NO.

102-97-6

Product Name

N-Benzylisopropylamine

;Isopropylbenzylamine

Synonyms

Benzenemethanamine,N-(1-methylethyl)-

EINECS No.

203-067-6

Molecular Formular

C10H16N

Molecular Weight

149.23

Type

Pharmaceutical;Intermediates

Purity

99%

Brand Name

SZK

MOQ

1KG

Sample

Availiable

Transport

DAP Free Shipping

Origin

China

Density

0.892 g/mL at 25 °C(lit.)

Boiling Point

200 °C

Flash Point

190 °F

packing

25KG/Drum,1KG/Aluminum foil bag

Grade

Pharmaceutical Grade

Storage

Dry and cool place and keep away from strong light

Shelf life

2 years


HOT SELLING
| | |
| --- | --- |
| CAS | Common Name |
| 28578-16-7 | PMK ethyl glycidate |
| 20320-59-6 | Diethyl(phenylacetyl)malonate |
| 288573-56-8 | tert-butyl 4-(4-fluoroanilino)piperidine-1-carboxylate |
| 236117-38-7 | 2-iodo-1-p-tolylpropan-1-one |
| 102-97-6 | Benzylisopropylamine |
| 94-24-6 | Tetracaine |
| 2114-39-8 | 2-bromo-1-phenylpropane |
| 23076-35-9 | Xylazine hydrochloride |
| 5061-21-2 | 3-Bromdihydrofuran-2(3H)-on |
| 59-67-6 | Nicotinic acid |
| 50-56-6 | Oxytocin acetate salt |
| 132112-35-7 | Ropivacaine hydrochloride |
PACKAGE SHOWS

COMPANY INTRODUCTION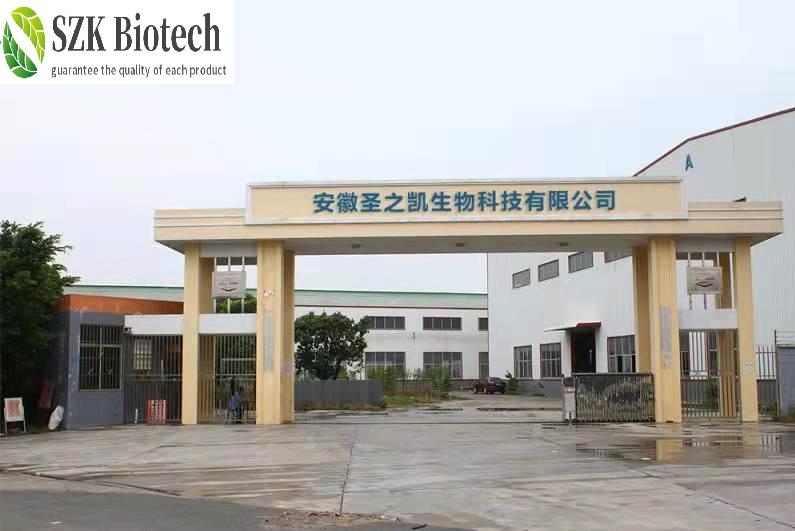 SZK,which has exporeted cas.137-58-6,cas.73-78-9 for years,we know you from the google,and also know you do need this kind of product, we also are good at exporting like cas.28578-16-7,cas.20320-59-6,cas.288573-56-8 and so on ...

Our factory is located in one of China's largest pharmaceutical raw meterial industry zone , we can provide top quality and safe door to door delivery in a very complete price,if you have any demand in them ,pls feel free to contact me anytime.
Company Profile Introduction
Anhui shengzhikai Biotechnology Co., Ltd. is a high-tech enterprise dedicated to the fields of fine chemical products. The scope of products covers pharmaceutical intermediates, plant extracts, chemical reagent, animal pharmaceutical, agrochemical intermediates, antibiotic. Our company have own import and export right. Our clients spread all over the world. Based on the advantage of trade and manufacture, we strictly control the whole trade process, providing customers with all-round services such as R&D, quality control, logistics and so on. We firmly believe that quality is the life of our company and customer's success is our success. Reliable quality and excellent service is our permanent commitment . We wish to establish a long term mutual beneficial relationship with more friends in the future and give our customers the best products and services that they expect and deserve.
Recommended supplier
Product name
Price
Suppliers
Update time

$120.00

/1kg

Anhui Yiao New Material Technology Co., Ltd

2023-11-02

$40.00

/15BOX

Shanghai Chinqesen Biotechnology Co., Ltd.

2023-11-02

$50.00

/1KG

.GZ HONESTCHEM CO.,LTD

2023-10-19

$100.00

/1kg

Hong Kong Excellence Biotechnology Co., Ltd.

2023-10-12

$38.32

/1KG

Wuhan Han Sheng New Material Technology Co.,Ltd

2023-10-09

$30.00

/1KG

Firsky International Trade (Wuhan) Co., Ltd

2023-09-26

$10.00

/1kg

Hubei Chuyan Biopharmaceutical Co., Ltd

2023-09-26

$0.00

/1kg

Hebei Anlijie Biotechnology Co., Ltd

2023-09-06

$35.00

/1kg

Hebei Xinsheng New Material Technology Co., LTD.

2023-08-25

$50.00

/1kg

Anhui Ruihan Technology Co., Ltd

2023-08-18

Since:

2021-12-09

Address:

Hefei city ,Anhui Province

+86-15656035970
shengzhikai7@shengzhikai.com