Sodium hydroxide
| | |
| --- | --- |
| Min. Order: | 1KG |
| Purity: | 99%min |
| Cas No.: | 1310-73-2 |
| Supply Ability: | 20000 |
Product Name:

Sodium hydroxide

CAS No.:

1310-73-2

Min. Order:

1KG

Purity:

99%min

Supply Ability:

20000

Release date:

2021/08/31
Contact us:Emily
WhatsApp/telegram/Signal: +8613297057536
WICKR:EmilyloveSu
Email:sales07@whmonad.com
New BMK CAS 5413-05-8 BMK Pmk CAS 16648-44-5/13605-48-6 with Factory sale Best Price
Are you looking for a real and honest supplier ? Do you want a guarantee for safety and fast delivery?Do you want the product quality good and stable ?
Look at us:
1.Control raw materials strictly,our products are the highest purity. Quality have Gurantee.
2.Reasonable and competitive price. Provide the best and professional service. Stable price have Gurantee.
3.Fast delivery of the samples,samples from stock. Produce by our own factory, have sufficient supply. Timely have Gurantee.
4.Reliable shipping way, Full experience agent . Shipment safety have Gurantee.
5.Best after-service after shipment. After Service have Gurantee.
Hot cake in European market,100% safe delivery,free of customs clearance!
Main Products
1-Bromo-3,5-dimethyladamantane cas 941-37-7
1,3-dimethyladamantane cas 702-79-4
watermelon ketone cas 28940-11-6
2- (benzylamino) -2-methylpropan -1-ol cas 10250-27-8
2-iodo-1-p-tolylpropan-1-one cas 236117-38-7
2- (benzylideneamino) -2-methylpropan-1-ol cas 22563-90-2
2- Bromo-1-phenyl-1-pentanone cas 49851-31-2
2-bromo-4-methylpropiophenone cas 1451-82-7
Pyrrolidine cas 123-75-1
125541-22-2 N-tert-Butoxycarbonyl-4-anilinopiperidine
Procaine cas 59-46-1
Benzocaine cas 94-09-7
Lidocaine HCl cas 73-78-9
Phenacetin cas 62-44-2
Tetracaine cas 94-24-6
4-Aminoacetophenone cas 99-92-3
1,4-Butanediol / BDO cas 110-63-4
levamisole cas 14769-73-4
levamisole hydrochloride cas 16595-80-5
tetramisole hydrochloride cas 5086-74 -8
Diltiazem cas 42399-41-7
Diltiazem HCl cas 33286-22-5
pregabalin cas 148553-50-8
boric acid cas 11113-50-1
valerophenone cas 1009-14-9
quinine dihydrochloride cas 60-93-5
xylazine cas 7361 -61-7
xylazine hcl cas 23076-35-9
1,1-Cyclobutanedicarboxylic acid cas 5445-51-2
1-Tetralone cas 529-34-0
3-Bromopropyne 106-96-7
clotrimazole cas 23593-75-1
Ethephon cas 16672-87-0
Email:sales07@whmonad.com
WhatsApp/telegram/Signal: +8613297057536
WhatsApp+8613297057536
WICKR:EmilyloveSu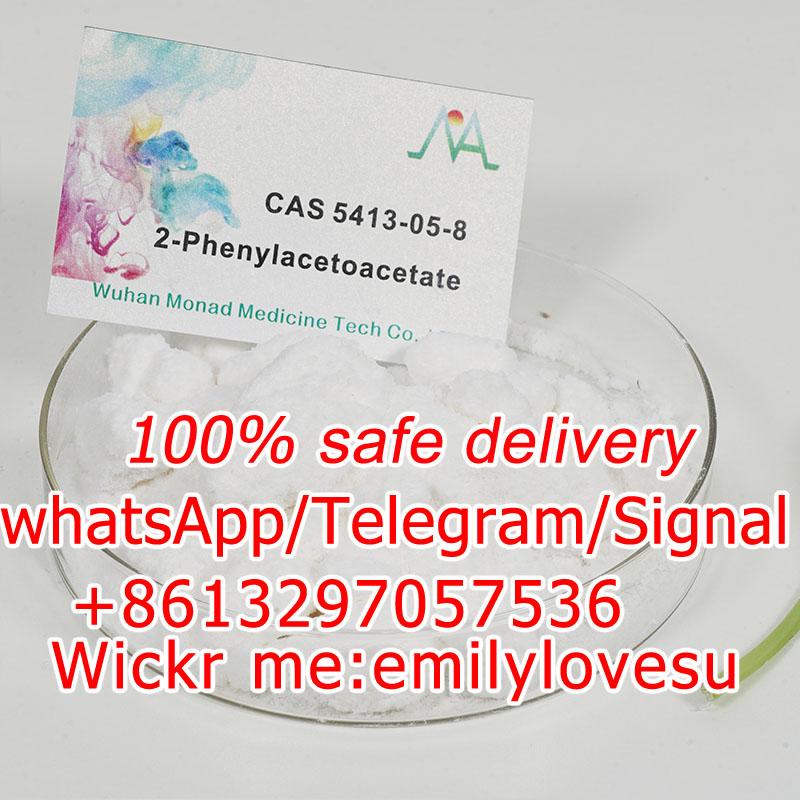 1YR

China
Chat Now!
Business model:

Manufacturer

CB index:

58

Telephone:

02768782018

Mobile:

18771942761

Address:

dongxihu district