DMAA(N,N-Dimethylacrylamide)
| | |
| --- | --- |
| Min. Order: | 1KG |
| Supply Ability: | 10T/month |
| Update Time: | 2021-08-23 |
Product Details
Product Name:

DMAA(N,N-Dimethylacrylamide)

CAS No.:

2680-03-7

EC-No.:

220-237-5

Min. Order:

1KG

Purity:

99%

Supply Ability:

10T/month

Release date:

2021/08/23
Whatsapp: 008613307166389
Email:
alice@skbiology.cn
Tel: 008613307166389
Supply Chemical Raw Materials, APIS,
Intermediates, Industrial Chemicals.
We are the biggest factory in China.Sales achieve China's top three.




Has partnerships with more than 40 countries' government.




Special lines . Guaranteed 100% clearance.




Have been awarded The Best Supplier for many years.

Contact with me and i'll back to you within 1Hour!
Property of DMAA (N,N-Dimethylacrylamide)
N,N-Dimethylacrylamide, can be shorten as DMAA, is a kind of colorless organic liquid. In most conditions, it is very stable and can mix up with most of the organic solvent and water.
Monomer N,N-Dimethylacrymide is prone to have copolymerization or homopolymerization with many monermers because of its active chemical property and double bond and amide group.
Its copolymerization has a good performance in dyeing, antistatic,resistance in hydrolysis, etc..
Spec for DMAA(N,N-Dimethylacrylamide)
Application of DMAA(N,N-Dimethylacrylamide)
1.Oil Exploration
2.Printing Industrial
3.Fine Chemicals
4.Textile Industrial
5.Photographic Equipment
6.Paper Production
7. Ethylene Industry
Company Profile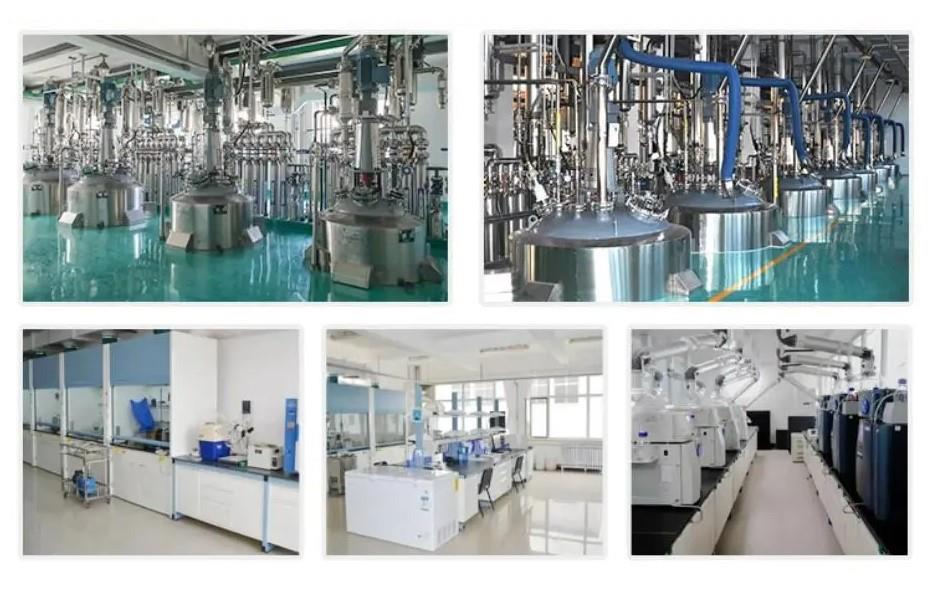 Wuhan Shuokang Biological technology Co., Ltd is an large-scale fine chemical raw material manufacturer integrating production and sales such as 2,5-Dimethoxybenzaldehyde, clobetasol propionate, 1.3-dihydroxyacetone, sodium cyanbohydride, 6-mercapto-purine, diisopropyl azodicarboxylate, etc., with a complete and scientific quality management system. Besides our company pays great attention to environmental protection and operates the factory in full accordance with the national environmental protection regulations. Over the years, thanks to our high-quality service to customers, high-quality products, competitive prices and professional talents. Shuokang has developed rapidly and has become a one-stop buyer and service provider for many customers around the world. The company's integrity, strength and product quality has been recognized by the industry. In the face of more opportunities and challenges in the futrue, Shuokang will be more innovative and pragmatic, and make unremitting efforts. Shuokang is willing to cooperate with colleagues from alll over the world to visit, guide and business negotiation.
1 L/bottle, 25 L/drum, 200 L/drum or according to customers' requirement.
Company Profile Introduction
shuoKang biotechnology co., LTD. Is located in wuhan, China, is a collection research and development, production, sales for the integration of medicine and chemical industry leader, the company has been to high-quality products and services to Chinese and foreign customers.
Recommended supplier
Product name
Price
Suppliers
Update time

$0.00

/1KG

Hebei Guanlang Biotechnology Co., Ltd.

2023-03-15

$0.00

/25KG

WUHAN FORTUNA CHEMICAL CO., LTD

2023-02-01

$10.00

/1KG

Hebei Guanlang Biotechnology Co., Ltd.

2022-11-29

$1.10

/1g

Dideu Industries Group Limited

2022-08-18

$0.00

/190kg

Zouping mingyuan import & export trading co., ltd

2022-07-11

$10.00

/1kg

Hebei Linwo New Material Technology Co., LTD

2022-07-07

$12.00

/200KG

Jinan Finer Chemical Co., Ltd

2022-04-27

$10.00

/1Kg/Drum

Shanxi Lianxu New Material Co., LTD

2021-11-26

$10.00

/1KG

Shijiazhuang Erche Biotechnology Co., Ltd

2021-06-18

$30.00

/1KG

Shanghai CRM New Material Technology Co., LTD

2021-06-09
Since:

2021-05-25

Address:

Room H05106, Building 1, No.58 Optics Valley Avenue, East Lake New Technology Development Zone, Wuha