4-Ethyl-2,3-dioxo-1-piperazine carbonyl chloride
| | |
| --- | --- |
| Min. Order: | 1kg |
| Purity: | High quality Professional Factory |
| Cas No.: | 59703-00-3 |
| Supply Ability: | Ms Ella chemwill_asia@126.com www.chemwill.com |
Product Name:

4-Ethyl-2,3-dioxo-1-piperazine carbonyl chloride

CAS No.:

59703-00-3

Min. Order:

1kg

Purity:

High quality Professional Factory

Supply Ability:

Ms Ella chemwill_asia@126.com www.chemwill.com

Release date:

2020/06/02
4-Ethyl-2,3-dioxo-1-piperazine carbonyl chloride Basic information
Product Name:
4-Ethyl-2,3-dioxo-1-piperazine carbonyl chloride
Synonyms:
edpc;1-CHLOROCARBONYL-4-ETHYL-2,3-DIOXOPIPERAZINE;4-ETHYL-2,3-DIOXO-1-PIPERAZINECARBONYL CHLORIDE;4-ETHYL-2,3-DIOXO-PIPERAZINE-1-CARBONYL CHLORIDE;4-ETHYL-2,3-DIOXO-PIPERAZINE CARBONYL CHLORIDE;N-Ethyl-2,3-dioxypiperazine-1-carbonylchloride;N-Ethyl-2,3-dioxo-1-piperazinecarbonyl chloride;4-Ethyl-2,3-dioxo-1-piperazine carbonyl chlorides
CAS:
59703-00-3
MF:
C7H9ClN2O3
MW:
204.61
EINECS:
261-867-0
Product Categories:
-;Piperaizine;API Intermediate;Piperazine derivates;Cefoperazone
Mol File:
59703-00-3.mol
4-Ethyl-2,3-dioxo-1-piperazine carbonyl chloride Chemical Properties
| | |
| --- | --- |
| Melting point | 100 °C |
| Water Solubility | decomposes |
| CAS DataBase Reference | 59703-00-3(CAS DataBase Reference) |
Chemwill Asia co.,Ltd is one of the leading manufacturer in CHINA.
Our main production base is located in Xuzhou industry park. We produce a wide range of organics including Active pharmaceutical ingredients(APIs), Veterinary, Indole derivatives, Aromatics, Fluorine, Boronic acids, organocatalysts, chiral building blocks, heterocyclic compounds. We are certified both to the ISO 9001 and ISO 14001 Standards, have a safety management system in place.
Our R&D team masters core technology for process-design of target building block as well as Tailor-made fine chemicals. Our manufactory specialised in extreme temperature conditions (-100ºC to +300ºC), hydrogenations reaction under high pressure, suzuki coupling reaction, photochemical reaction, Mitsunobu reactions, enantioselective reactions and asymmetric synthesis.
Think Chemistry,Think CHemWill
Factory Plant Address:
High-Tech Industrial park,Chemical Economical Development Zone,Xuzhou, Jiangsu-Province, P.R.China


Shanghai office: (Export Department)
Address: 16FL., INDUSTRY & COMMERCIAL BUILDING, NO.45 YAN'AN ROAD(E), 200002, SHANGHAI, CHINA

---any inquiries will be replied within 12 hours.
---golden manufactory under iso/gmp with large stock.
---dedication to quality,we have strict quality control system.
---oem/odm available.
---sample is available for your evaluation & formulation development.
Website:
http://www.chemwill.com
PLS contact
Ms Ella Lee - Deputy Sales Manager
Email: chemwill_asia@126.com;chemwill@hotmail.com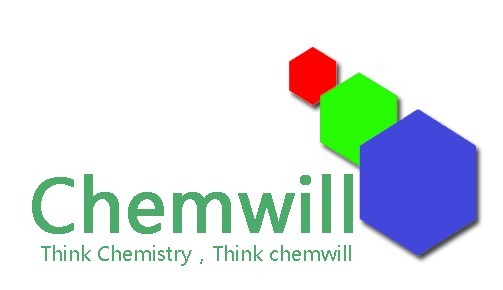 3YR

China
Chat Now!
Business model:

Manufacturer

CB index:

58

Telephone:

86-21-51086038

Fax:

86-21-51861608

Mobile:

86-21-51086038

Address:

16FL., INDUSTRY & COMMERCIAL BUILDING, NO.45 YAN'AN ROAD(E), 200002, SHANGHAI, CHINA