uv absorber UV-S
| | |
| --- | --- |
| Min. Order: | 25KG |
| Purity: | 98% |
| Cas No.: | 187393-00-6 |
| Supply Ability: | 20 tons |
Product Name:

uv absorber UV-S

CAS No.:

187393-00-6

Min. Order:

25KG

Purity:

98%

Supply Ability:

20 tons

Release date:

2021/10/26
■POLYMER ADDITIVES
JADEWIN UV-S
2,4-bis-{[4-(2-ethyl-hexyloxy)-2-hydrody]-phenyl}-6-(4-methoxyphenyl)-(1,3,5)-triazine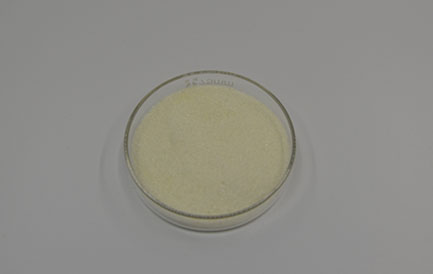 SPECIFICATION AND PHYSICAL PROPERTIES
TRACE CHARACTERISTIC ODOR
*JADEWIN UV-S was specifically designed to meet the needs of the cosmetic industry. This molecule belongs to the HydroxyPhenylTriazine family, which is well-known for its photostability. It is also the most efficient broad-spectrum UV filter: only 1.8% of Tinosorb S is sufficient to fulfill the Australian UVA Standard.
*JADEWIN UV-S can be incorporated in sunscreens, but also in day care products as well as skin lightening products.
*JADEWIN UV-S have the following characteristics:
-High efficiency due to its broad-spectrum absorption
-Photostable
-Ease of formulation
-Less UV absorber required
-Excellent compatibility with cosmetic ingredients and other UV filters
-Ability to photostabilize other UV filters
-Synergistic effect with UV-B filters (SPF booster)
*The concentration recommended is up to 5% (the concentration approved is up to 10%) At 25℃, JADEWIN UV-S is soluble in polar cosmetic oils and insoluble in water.

25Kg Fiber Drum,450KG to a pallet
Keep container tightly closed and dry and storage in cool place
Australia - AICS
Canada - DSL
EU - EINECS
China - IECSC
Japan - ENCS
Korea - ECL
USA - TSCA
Philippines - PICCS
Business model:

Trader

CB index:

58

Fax:

(+86-532)68077006

Mobile:

+86-13658692156

Address:

room 904,no4 AUX square,no37 shuyuan RD Licang district qingdao