uv absorber 531L
| | |
| --- | --- |
| Min. Order: | 25KG |
| Purity: | 98% |
| Cas No.: | 2549-90-8 |
| Supply Ability: | 20 tons |
Product Name:

uv absorber 531L

CAS No.:

2549-90-8

Min. Order:

25KG

Purity:

98%

Supply Ability:

20 tons

Release date:

2021/10/26
■POLYMER ADDITIVES
JADEWIN UV 531L
[4-(2-Ethylhexoxy)-2-Hydroxyphenyl]-Phenylmethanone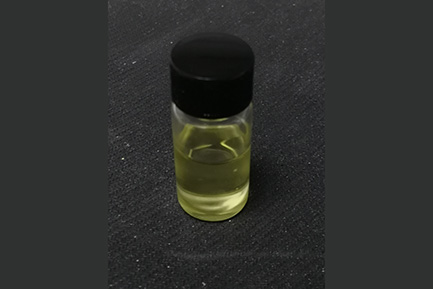 SPECIFICATION AND PHYSICAL PROPERTIES
* JADEWIN UV 531L absorb ultraviolet radiation in the 240~340㎚ region. It is isomeride of JADEWIN UV 531, The Liquid appearance make it easier to be dispersed into monomer , particular suitable to PVC leather and Coatings.
* Exhibits synergy with HALS.
* Excellent solubility and compatibility with high solid coatings formulations.
* For better long-term performance use of UVAs of the benzotriazole.
* Can be used for PE, PP, PVC, PS, PC, PP fiber, Ethylene vinyl acetate etc.
* Provide good light stability effect Paints, coatings, Polyurethanes, rubbers.
* Dosage is 0.1~0.5% based on polymer weight.
* Is recommended in PE, PP, PVC etc.
* For additional information please consult the Material safety Data Sheet.
200KG Drum , 800KG to a pallet; 25KG Drum 600KG to a pallet
Keep container tightly closed and dry and storage in cool place
Australia - AICS
Canada - DSL
EU - EINECS
China - IECSC
Japan - ENCS
Korea - ECL
USA - TSCA
Philippines - PICCS
Business model:

Trader

CB index:

58

Fax:

(+86-532)68077006

Mobile:

+86-13658692156

Address:

room 904,no4 AUX square,no37 shuyuan RD Licang district qingdao