TRIFLUOROACETYL CHLORIDE
| | |
| --- | --- |
| Min. Order: | 1KG |
| Purity: | 95-99% |
| Cas No.: | 354-32-5 |
| Supply Ability: | 1ton |
Product Name:

TRIFLUOROACETYL CHLORIDE

CAS No.:

354-32-5

EC-No.:

200-158-5

Min. Order:

1KG

Purity:

95-99%

Supply Ability:

1ton

Release date:

2019/12/31

Contact:

Flora@coreychem.com
TRIFLUOROACETYL CHLORIDE Basic information
Product Name:
TRIFLUOROACETYL CHLORIDE
Synonyms:
trifluoro-acetylchlorid;TRIFLUOROACETYL CHLORIDE CYL. WITH 800;Trifluoroacetylchloride97%;Trifluoracetylchlorid;Trifluoroacetic acid chloride;2,2,2-trifluoroacetyl chloride;2,2,2-trifluoroethanoyl chloride;TRIFLUOROACETYL CHLORIDE
Product Categories:
Chemical Synthesis;Compressed and Liquefied Gases;Synthetic Reagents;Chemical Synthesis;Specialty Gases;Synthetic Reagents;-
TRIFLUOROACETYL CHLORIDE Chemical Properties
Melting point
−146 °C(lit.)
Boiling point
−27 °C(lit.)
vapor density
4.6 (vs air)
CAS DataBase Reference
354-32-5(CAS DataBase Reference)
EPA Substance Registry System
Trifluoroacetyl chloride (354-32-5)
Safety Statements
26-36/37/39-45
TRIFLUOROACETYL CHLORIDE Usage And Synthesis
Uses
Widely used in medicine, pesticides, organic intermediate and fine chemical.
General Description
A colorless gas. Shipped as a liquid under own vapor pressure. Contact with the unconfined liquid may frostbite unprotected skin. Very toxic by inhalation and may severely irritate skin, eyes, and mucous membranes. Under prolonged exposure to fire or heat the containers may rupture violently and rocket.
Air & Water Reactions
Reacts avidly with water and with moisture in the air to give fumes of hydrogen chloride, a water-soluble toxic gas.
Reactivity Profile
TRIFLUOROACETYL CHLORIDE is incompatible with strong oxidizing agents, alcohols, amines, alkalis. Reacts vigorously with amines and alkalis. May react vigorously or explosively if mixed with diisopropyl ether or other ethers in the presence of trace amounts of metal salts [J. Haz. Mat., 1981, 4, 291].
Health Hazard
TOXIC; may be fatal if inhaled, ingested or absorbed through skin. Vapors are extremely irritating and corrosive. Contact with gas or liquefied gas may cause burns, severe injury and/or frostbite. Fire will produce irritating, corrosive and/or toxic gases. Runoff from fire control may cause pollution.
Fire Hazard
Some may burn but none ignite readily. Vapors from liquefied gas are initially heavier than air and spread along ground. Some of these materials may react violently with water. Cylinders exposed to fire may vent and release toxic and/or corrosive gas through pressure relief devices. Containers may explode when heated. Ruptured cylinders may rocket.
Safety Profile
Corrosive to skin, eyes, and materials. When heated to decomposition it emits very toxic fumes of Fand Cl-. See also FLUORIDES and CHLORIDES.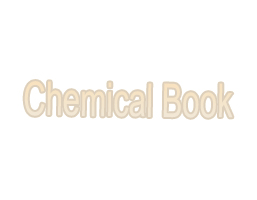 3YR

China
Chat Now!
Business model:

Trader,Manufacturer

CB index:

58

Telephone:

0371-55982848

Fax:

0086-371-86658258

Mobile:

15093356674

Address:

Room 702, Floor 7, Building 10, National University Science Park, High-Tech Zone