Product Details
Product Name:

1,2-Diformyloxyethane

CAS No.:

629-15-2

Min. Order:

1g

Purity:

Min98% HPLC

Supply Ability:

g/kg/ton

Release date:

2020/01/08

Product No :

Cindy 3
Hi, everyone. I'm Cindy from Career Henan Chemical Co. I'm very glad to receive your support here. Our company has been adhering to the quality of products, thoughtful service for the purpose. To serve every client. We continue to innovate and develop our products. Expand our business abroad. Welcom to contact product and visit . Email; Cindy@coreychem.com Tel: 86-15936229464
1,2-Diformyloxyethane Basic information
Product Name:
1,2-Diformyloxyethane
Synonyms:
1,2-Ethanediol,diformate;1,2-ethanedioldiformate;diformiated'ethyleneglycol;Ethylene formate;ethyleneformate;Formic acid, ethylene ester;formicacid,ethyleneester;1,2-DIFORMYLOXYETHANE
Company Profile Introduction
Established in 2014,Career Henan Chemical Co. is a manufacturerspecializing in the sale of fine chemicals. Mainly deals in the sales of: Pharmaceutical intermediates OLED intermediates: Pharmaceutical intermediates; OLED intermediates;
Recommended supplier
Product name
Price
Suppliers
Update time

$0.00

/1KG

Henan Aochuang Chemical Co.,Ltd.

2022-10-10

$30.00

/1KG

Hebei Guanlang Biotechnology Co., Ltd.

2022-09-16

$50.00

/1KG

Wuhan Monad Medicine Tech Co.,LTD

2021-04-19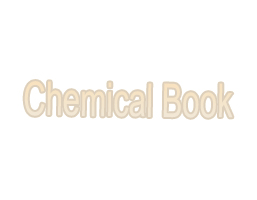 3YR

China
Chat Now!
Since:

2014-12-17

Address:

Room 702, Floor 7, Building 10, National University Science Park, High-Tech Zone, Zhengzhou City, H