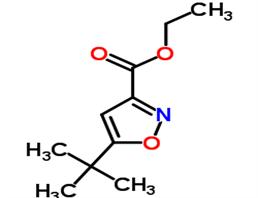 Ethyl 5-(tert-butyl)isoxazole-3-carboxylate
| | |
| --- | --- |
| Min. Order: | 1KG |
| Supply Ability: | g/kg/ton |
| Update Time: | 2020-02-06 |
Product Details
Product Name:

Ethyl 5-(tert-butyl)isoxazole-3-carboxylate

CAS No.:

91252-54-9

Min. Order:

1KG

Purity:

Min98% HPLC

Supply Ability:

g/kg/ton

Release date:

2020/02/06

Product No:

Cindy415
ETHYL 5-TERT-BUTYLISOXAZOLE-3-CARBOXYLATE Basic information
Product Name:
ETHYL 5-TERT-BUTYLISOXAZOLE-3-CARBOXYLATE
Synonyms:
ETHYL 5-TERT-BUTYLISOXAZOLE-3-CARBOXYLATE;5-tert-Butyl-isoxazole-3-carboxylic acid ethyl ester;BUTTPARK 146\06-95;ethyl 5-tert-butyl-1,2-oxazole-3-carboxylate
Product Categories:
Heterocycles series
Company Profile Introduction
Established in 2014,Career Henan Chemical Co. is a manufacturerspecializing in the sale of fine chemicals. Mainly deals in the sales of: Pharmaceutical intermediates OLED intermediates: Pharmaceutical intermediates; OLED intermediates;
Recommended supplier
Product name
Price
Suppliers
Update time

$0.00

/1kg

LY Global chemicals co.,ltd .

2023-03-11

$0.00

/1KG

WUHAN FORTUNA CHEMICAL CO., LTD

2023-01-30

$1100.00

/5g

Labnetwork lnc.

2022-11-11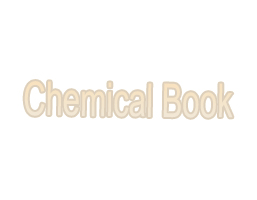 4YR

China
Chat Now!
Since:

2014-12-17

Address:

Room 702, Floor 7, Building 10, National University Science Park, High-Tech Zone, Zhengzhou City, H