Hydrogen gas
| | |
| --- | --- |
| Min. Order: | 10cm2 |
| Purity: | 99.8% |
| Cas No.: | 1333-74-0 |
| Supply Ability: | 100m2 |
Product Name:

Hydrogen gas

CAS No.:

1333-74-0

Min. Order:

10cm2

Purity:

99.8%

Supply Ability:

100m2

Release date:

2021/03/17
Hydrogen gas
Liquid hydrogen (LH2 or LH2) is the liquid state of the element hydrogen. Hydrogen is found naturally in the molecular H2 form.
To exist as a liquid, H2 must be cooled below hydrogen's critical point of 33K. However, for hydrogen to be in a fully liquid state without boiling at atmospheric pressure, it needs to be cooled to 20.28K (−423.17°F/−252.87°C). One common method of obtaining liquid hydrogen involves a compressor resembling a jet engine in both appearance and principle. Liquid hydrogen is typically used as a concentrated form of hydrogen storage. As in any gas, storing it as liquid takes less space than storing it as a gas at normal temperature and pressure. However, the liquid density is very low compared to other common fuels. Once liquefied, it can be maintained as a liquid in pressurized and thermally insulated containers.
Liquid hydrogen consists of 99.79% parahydrogen, 0.21% orthohydrogen.
Chemical Name
Hydrogen gas
Synonyms
Dihydrogen; Hydrogen; Liquid hydrogen(cryogenic liquid);
CAS: 40064-34-4 4-Piperidone monohydrate hydrochloride
CAS: 459-03-0 (4-Fluorophenyl)acetone

CAS:6080-56-4 Lead acetate trihydrate;Acetic acid
CAS:96-48-0 2-oxo-tetrahydrofurane
CAS: 64-17-5 Ethanol
CAS:49851-31-2 2-bromo-1-phenylpentan-1-one
CAS:103-63-9 Benzene, (2-bromoethyl)-

CAS:23076-35-9 Xylazine hydrochloride
CAS:103-81-1 Phenylacetamide
CAS: 99-92-3 4-Aminoacetophenone
CAS: 37148-48-4 4-Amino-3,5-dichloroacetophenone
CAS: 37148-47-3 4-Amino-3,5-dichlorophenacylbromide
CAS: 100-09-4 4-methoxybenzoic acid
CAS: 100-07-2 4-Methoxybenzoyl chloride
CAS:23426-63-3 methyl 2-bromo-2-methylpropanoate
CAS:16595-80-5 Levamisole hydrochloride
CAS:5445-19-2 Methyl 2-Bromohexanoate
CAS:600-00-0 Ethyl 2-Bromoisobutyrate
CAS:1451-83-8 2-bromo-1-(3-methylphenyl)propan-1-one
CAS:49851-31-2 α-Bromovalerophenone

CAS:41979-39-9 4-oxopiperidinium chloride
CAS:56786-63-1 Spirostan-​6-​one, 3,​5-​dihydroxy-​, (3β,​5α,​25R)​-

CAS:593-51-1 methylamine hydrochloride

CAS:5337-93-9 4-methylpropiophenone

CAS:73-78-9 lidocaine hydrochloride
137-58-6 Lidocaine
CAS:136-47-0 Tetracaine hydrochloride

CAS: 138-59-0 Shikimic acid
CAS:94-09-7 Benzocaine

CAS:94-15-5 Dimethocaine (Larocaine)
CAS:94-24-6 tetracaine

CAS:23239-88-5 ethyl 4-aminobenzoate,hydrochloride
CAS:4584-49-0 2-(Dimethylamino)Isopropyl Chloride Hydrochloride
CAS:705-60-2 2-nitro-1-phenyl-1-propene
131707-25-0 ethyl 6-bromo-4-[(dimethylamino)methyl]
CAS:78-67-1 2,2'-Azobis(2-methylpropionitrile)
CAS: 2893-78-9 Sodium dichloroisocyanurate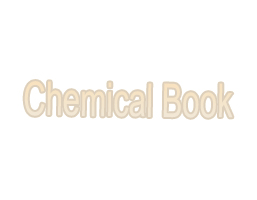 3YR

China
Chat Now!
Business model:

Manufacturer

CB index:

58

Telephone:

+8613081092107

Fax:

whatsapp:+8613081092107

Mobile:

+8613081092107

Address:

NO.108 ZHONGSHAN ROAD, QIAOXI DISTRICT, ShiJiazhuang CITY, CHINA