3-AMINO-6-(CHLOROMETHYL)-2-PYRAZINECARBONITRILE 4-OXIDE
| | |
| --- | --- |
| Min. Order: | 1g |
| Supply Ability: | 100 Tons |
| Update Time: | 2022-03-19 |
Product Details
Product Name:

3-AMINO-6-(CHLOROMETHYL)-2-PYRAZINECARBONITRILE 4-OXIDE

CAS No.:

40127-89-7

EC-No.:

254-799-8

Min. Order:

1g

Purity:

99.00%

Supply Ability:

100 Tons

Release date:

2022/03/19
High quality USP 39/EP 9.0 /BP 2012 GMP DMF FDA 3-AMINO-6-(CHLOROMETHYL)-2-PYRAZINECARBONITRILE 4-OXIDE CAS NO 40127-89-7 producer
Our Reference Specification, for more details, pls contact us for COA,MSDS and certification:
Email & Skype: Service@dideu.com Telephone:+86-29-89586680
Mobile:+86-15129568250; Whatsapp&Wechat: +8615129568250
Model:01

Item

Standard

Test Results

Identification

A.H-NMR:Comply with the structure

Complies

B.LC-MS:Comply with the structure

Complies

C.The IR spectrum of sample should be identical with that of reference standard.

Complies

D.HPLC-ESI-MSThe retention time of the major peak in the chromatogram of the Assay preparation corresponds to that in the chromatogram of the Standard preparation, as obtained in the Assay.

Complies

Crystallinity

meets the requirements.

Complies

Loss on drying

≤2.0%

0.19%

Heavy metals

≤10 ppm

<10ppm

Water

≤1.0%

0.1%

Sulphated ash

≤0.5% determined on 1.0 g.

0.009%

Residue on ignition

≤0.1%

0.03%

Related Substances

Unspecified impurities: for each impurity ≤0.10%

<0.10%

Total Impurity ≤0.5%

0.18%

Purity

≥99.0%

99.7%

Assay

99.0%~101.0% (anhydrous substance).

99.8%

Microbiological Analysis

Total plate count ≤1000cfu/g

Complies

Yeast & Moulds ≤100cfu/g

Complies

E. Coli. Absent

Negative

Salmonella Absent

Negative

S.aureus Absent

Negative

Storage

Preserve in well-closed,light-resistant and airtight containers.

Complies
Our normal packaging is 25kgs/Drum
The packaging can be customized. the shipping term can be by sea, by air, and sample or small quantity can be shipped by DHL, FEDEX, EMS and TNT.

a) Free sample can be supplied.
b) Guide our clients by professional knowledge and teach them how to use our product after sales.
c) Accept SGS,BV any other third-party inspection before loading.
d) High quality best price Guaranteed.
Why do you choose Dideu Industries as your partner?
A) High quality can be guaranteed. Dideu Industries since 1975 are reputed chemical manufacturer and are Certified by ISO 9001;2015 and have GMP, FDA certification.Free sample can be arranged before shipment and SGS,BV and other third party inspection company are accepted before loading.For regular customers, we accept L/C 180 Days, D/P,D/A payment term. If there is any quality problem after goods arrive. Dideu Industries will do fully payment refund.
B) Best price can be guaranteed. As Dideu Industries are integrated pharmaceuticals and chemicals producer, the production cost can be controlled and price will be definitely more competitive than China trading companies.
C) Professional enginners from Dideu Industries will give professional usage guide and services after sales.
D)Dideu Industries work 7×24 hours and your request will be processed by our professional staff in different shift period.
Dideu Industries is one of the largest producer for general chemical, pharmaceutical, nutrition additive, natural extracts, agrochemical and Daily-Use Chemical in China and is headquartered in Shaanxi, China. The Dideu Group comprises subsidiaries and joint ventures in more than 10 countries and operates six integrated production sites and 21 other production sites in Europe, Asia, Australia, Americas and Africa.Its headquarters is located in Xi'An,China. Dideu has customers in over 200 countries and supplies products to a wide variety of industries.
At the end of 2014, the company employed more than 13000 people. In 2014, Group Dideu posted sales of 30 billion and income from operations before special items of about 7.5 billion. The company is currently expanding its international activities with a particular focus on Asia countries. Between 1990 and 2005, the company invested 5.2 billion in Asia, for example in sites near Guangxi,Yunnan, Sichuan, Shaanxi China,Mangalore in India,Bangkok, Thailand,Hanoi, Vietnam etc.
Dideu Industries Consist Of Five Industry Chains:
I)Pharmaceutical Industries
II)Nutrition Additive Industries
III)Daily-Use Chemical Products Industries & Agrochemicals
IV)Environmental Friendly Chemical And Chemurgy Industries
V)Petrochemical Industries
VI)General Chemical Industry
At Dideu, we redefine chemistry to make the world better - and have been doing so for 75 years. As one of the world's leading chemical company, we combine economic success with environmental protection and social responsibility.Through science and innovation we enable our customers in nearly every industry to meet the current and future needs of society.
At Dideu, we create chemistry for a sustainable future with science for a better life.Dideu is a Life Science company with a long and glorious history and core competencies in the areas of health care and agriculture. With our innovative products, we are contributing to finding solutions to some of the major challenges of our time. The growing and increasingly aging world population requires improved medical care and an adequate supply of food. Dideu is improving people's quality of life by preventing, alleviating and treating diseases. And we are helping to provide a reliable supply of high quality food, feed and plant based raw materials.We develop new molecules for use in innovative products and solutions to improve health. Our research and development activities are based on a profound understanding of the biochemical processes in living organisms.Our goal is to achieve and sustain leadership positions in our markets, thus creating value for our customers, stockholders and employees. To this end, our strategy is designed to help solve some of the most pressing challenges facing humankind, and by doing this exceptionally well we aim to strengthen the company's earning power.
We are committed to operating sustainably and addressing our social and ethical responsibilities as a corporate citizen, while at the same time respecting the interests of all our stakeholders. Employees with a passion for innovation enjoy excellent development opportunities at Dideu. Exclusive Focus on the Life Science Businesses Following the economic and legal independence of our former Material Science subgroup.Dideu has charted the course for its successful development as a Life Science company. Our Life Science businesses hold leading positions in innovation driven growth markets. Together they make up a strong, attractive and balanced portfolio that is resistant to fluctuations in demand and to potential risks.The previous structure comprising a strategic management holding company and operational subgroups has thus been replaced by an integrated organization under the umbrella of the strong Dideu brand. The company's operations are managed in three divisions Pharmaceuticals, Consumer Health and Crop Science and the Animal Health business unit.The business continues to be supported by the corporate functions, Dideu Business Services and the service company Currenta, while Technology Services is being integrated into Dideu Group, forming the Engineering and Technology function.
Company Profile Introduction
Established in 2005, Dideu Industries is headquartered in Hong Kong, China. It is a comprehensive comprehensive high-tech enterprise for focusing on basic chemicals, fine chemicals and energy chemicals research and development, production, sales, import and export trade and global chemical raw material resource optimization and integration. Dideu Industries is an integrated group company which mainly produce and operate the business of basic chemical raw materials, chlor-alkali chemicals, fine chemicals, building materials and coal chemicals.We provided mixed xylene isomers, sulfur, rare metal extractant, chemical reagent, polyvinyl chloride, caustic soda, hydrazine hydrate(20%-100%), ADC foaming agent, sodium tripolyphosphate, sodium hexametaphosphate, laboratory equipment, pharmaceutical chemical raw materials and agricultural chemicals and other series of different specifications and models,cement and forestry chemical industry for global enterprises and users. We are focusing on basic chemical raw materials business, expanding into fine chemicals, pharmaceutical and chemical, energy and chemical, and bio-food and chemical industries. Dideu business covers a wide range of chemicals. The business is mainly engaged in the production, trade, storage, transportation and investment of global basic chemicals. It covers the production of chemical products, deep processing of liquefied gas, domestic and international trade, oil and gas storage and transportation, Basic chemical international transportation and other fields. The marketing network covers major cities in the country, and its products are exported to more than 20 countries and regions in Europe, America, Africa and Asia.
Recommended supplier
Product name
Price
Suppliers
Update time

$0.00

/1KG

Shaanxi Dideu Medichem Co. Ltd

2020-04-29

$1.00

/1KG

Career Henan Chemical Co

2019-12-20

$9.00

/1KG

Hebei Crovell Biotech Co Ltd

2023-08-25

$6.00

/1kg

Wuhan Boyuan Import & Export Co., LTD

2023-08-08

$0.00

/25KG

Hebei Mojin Biotechnology Co., Ltd

2023-08-02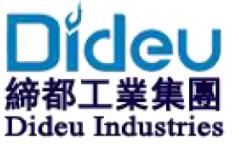 Since:

2015-10-26

Address:

Hongkong

+86-15129568250
Service@dideu.com