D-tagatose
$8.50-15.00 / Kg/Bag
1000Kg/Bag
100Kg/Bag
1Kg/Bag
| | |
| --- | --- |
| Min. Order: | 1Kg/Bag |
| Purity: | 99% |
| Cas No.: | 87-81-0 |
| Supply Ability: | 3500kg/month |
Product Name:

D-tagatose

CAS No.:

87-81-0

EC-No.:

201-772-3

Min. Order:

1Kg/Bag

Purity:

99%

Supply Ability:

3500kg/month

Release date:

2021/11/26

Appearance:

White powder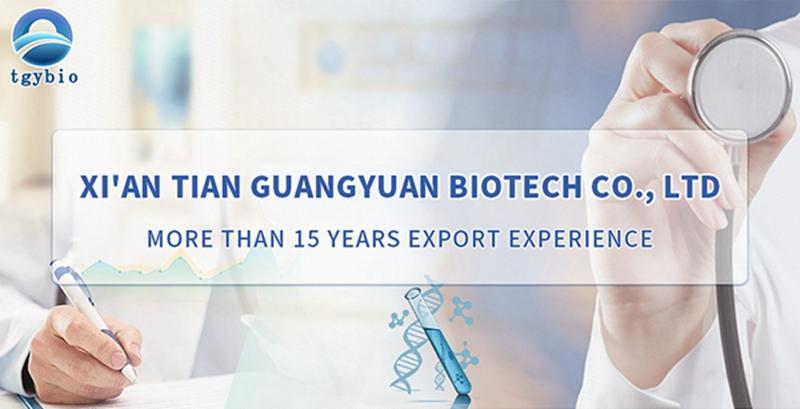 Tagatose is a functional sweetener. It is a naturally occurring monosaccharide, specifically a hexose. It is often found in dairy products, and is very similar in texture to sucrose (table sugar) and is 92% as sweet, but with only 38% of the calories.
Tagatose is generally recognized as safe (GRAS) by the FAO/WHO and has been since 2001.
Since it is metabolized differently from sucrose, tagatose has a minimal effect on blood glucose . Tagatose is also approved as a tooth-friendly ingredient.

D-Tagatose is a natural sweetener present in only small amounts in fruits, cacao, and dairy products. Tagatose can be commercially produced from galactose through an enzymatic process, starting with lactose which is hydrolyzed to glucose and galactose. The galactose is isomerized under alkaline conditions to tagatose by calcium hydroxide. The resulting mixture can then be purified and solid tagatose produced by crystallization.
| | |
| --- | --- |
| | |
| | Tagatose |
| | |
| | |
| | |
| | 99% |
| | Natural Sweetener ,Food additive |
1. Anti-hyperglycemic effect
2. Low Calorie : 1.5kcal/g
3. Can improve the intestinal flora
4. Anti-tooth tooth decaying
5. Similar sweetness and sensory profile compared to sugar

Business model:

Trader,Manufacturer,Reagent,Service provider,Service,Trader,Manufacturer,Reagent,Service provider,Service

CB index:

58

Telephone:

+86-86-18829239519

Fax:

188 2923 9519

Mobile:

+86-18802962783

Address:

I-City unit 3, South of Tangyan Road, Hi-Tech Industrial Zone