1-Methyl-2-pyrrolidinone
| | |
| --- | --- |
| Min. Order: | 1KG |
| Purity: | 99% |
| Cas No.: | 872-50-4 |
| Supply Ability: | Customized |
Product Name:

1-Methyl-2-pyrrolidinone

CAS No.:

872-50-4

EC-No.:

212-828-1

Min. Order:

1KG

Purity:

99%

Supply Ability:

Customized

Release date:

2019/07/06
Product NO:SP788
1-Methyl-2-pyrrolidinone Basic information
Chemical Properties Uses
Product Name:

1-Methyl-2-pyrrolidinone

Synonyms:

M-PYROL(R);N-METHYLPYROLIDONE;N-METHYLPYRROLID-2-ONE;N-METHYLPYRROLIDINONE;N-METHYLPYRROLIDNONE;N-METHYLPYRROLIDONE;NMP-T;NMP-EL

CAS:

872-50-4

MF:

C5H9NO

MW:

99.13

EINECS:

212-828-1

Product Categories:

Solvent Bottles;Solvents;Sure/Seal? Bottles;Amines;Heterocycles;Miscellaneous Reagents;Anhydrous Solvents;Solvent by Application;Alternative Energy;Amber Glass Bottles;Analytical Reagents;Analytical/Chromatography;CHROMASOLV Plus;Chromatography Reagents &;Electrolytes;HPLC &;HPLC Plus Grade Solvents (CHROMASOLV);HPLC/UHPLC Solvents (CHROMASOLV);Materials Science;NOWPak Products;Organic Solvents;Semi-Bulk Solvents;Solvent Bottles;Solvent Packaging Options;UHPLC Solvents (CHROMASOLV);NMR;Spectrophotometric Grade;Spectrophotometric Solvents;Spectroscopy Solvents (IR;UV/Vis);GC Headspace Solvents;GC Solvents;Solvents for GC applications;ACS and Reagent Grade Solvents;ACS Grade;ACS Grade Solvents;Carbon Steel Cans with NPT Threads;Heavy Metals;Solvents for LC-ICP-MS;Toxins (other than pesticide/drug residues);Applications;Beverage Analysis;Building Blocks;C4 to C8;Chemical Synthesis;Food &;GC-MS Solvents;Heterocyclic Building Blocks;ICP-OES/-MS;Pyrrolidines;Reagents for Inorganic Trace Analysis;Solvents for Metal Speciation Analysis;Solvents for Speciation Analysis (LC-ICP-MS);Spectroscopy;Trace Analysis Reagents &;Anhydrous;Products;Returnable Containers;Sure/Seal Bottles;Biotech;Biotech Solvents;Chemical raw materials;Pyrrolidones;NMP

Mol File:

872-50-4.mol
1-Methyl-2-pyrrolidinone Chemical Properties
| | |
| --- | --- |
| Melting point | −24 °C(lit.) |
| Boiling point | 202 °C(lit.) |
| density | 1.028 g/mL at 25 °C(lit.) |
| vapor density | 3.4 (vs air) |
| vapor pressure | 0.29 mm Hg ( 20 °C) |
| refractive index | n20/D 1.479 |
| Fp | 187 °F |
| storage temp. | 2-8°C |
| solubility | ethanol: miscible0.1ML/mL, clear, colorless (10%, v/v) |
| form | Liquid |
| color | ≤20(APHA) |
| PH | 8.5-10.0 (100g/l, H2O, 20℃) |
| explosive limit | 1.3-9.5%(V) |
| Water Solubility | >=10 g/100 mL at 20 ºC |
| Sensitive | Hygroscopic |
| λmax | 283nm(MeOH)(lit.) |
| Merck | 14,6117 |
| BRN | 106420 |
| Stability: | Stable, but decomposes upon exposure to light. Combustible. Incompatible with strong oxidizing agents, strong acids, reducing agents, bases. |
| InChIKey | SECXISVLQFMRJM-UHFFFAOYSA-N |
| CAS DataBase Reference | 872-50-4(CAS DataBase Reference) |
| NIST Chemistry Reference | 2-Pyrrolidinone, 1-methyl-(872-50-4) |
| EPA Substance Registry System | 2-Pyrrolidinone, 1-methyl-(872-50-4) |
Company:
Career Henan Chemical Co facing global High-tech pharmaceutical raw materials, high value-added new type intermediates, fine chemicals custom synthesis, scale-up production and Rare chemicals trade.
Career Henan Chemical Co is adhering to the consistent good commercial reputation, to create a highly efficient, high quality of chemical research, development, production, sales and service of integrated platform, let our customers faster, better get ideal and thoughtful service.
Contacts:
Sophia Han
Tel:86 18623837961
Whatsapp:18623837961
Skype: sophia@coreychem.com
Email:Sophia@coreychem.com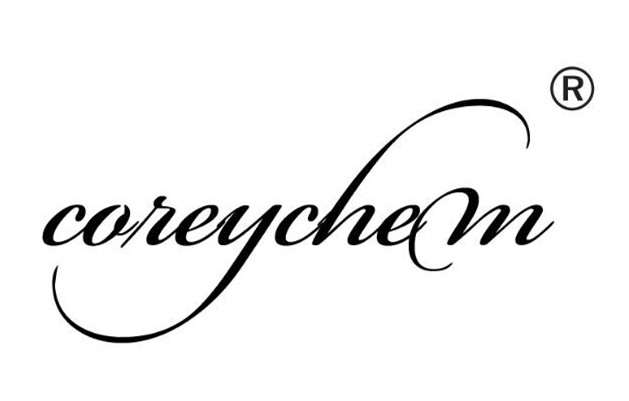 4YR

China
Chat Now!
Business model:

Trader,Manufacturer

CB index:

58

Telephone:

+86-0371-55982848

Mobile:

15093356674

Address:

No 70, Dianchang Road, Zhengzhou City, China