Nilotinib
| | |
| --- | --- |
| Min. Order: | 1KG |
| Purity: | 98% |
| Cas No.: | 641571-10-0 |
| Supply Ability: | 1 |
Product Name:

Nilotinib

CAS No.:

641571-10-0

EC-No.:

1308068-626-2

Min. Order:

1KG

Purity:

98%

Supply Ability:

1

Release date:

2019/07/06
CR390
Product Name:
Nilotinib
Synonyms:
Nilotinib;AMN 107;Benzamide, 4-methyl-N-[3-(4-methyl-1H-imidazol-1-yl)-5-(trifluoromethyl)phenyl]-3-[[4-(3-pyridinyl)-2-pyrimidinyl]amino]-;4-methyl-N-[3-(4-methylimidazol-1-yl)-5-(trifluoromethyl)phenyl]-3-[(4 -pyridin-3-ylpyrimidin-2-yl)amino]benzamide;Nilotinib(TINIBS );4-Methyl-3-((4-(3-pyridinyl)-2-pyrimidinyl)amino)-N-(5-(4-methyl-1H-imidazol-1-yl)-3-(trifluoromethyl)phenyl)benzamide;Nilotinib for research;Tasigna
CAS:
641571-10-0
MF:
C28H22F3N7O
MW:
529.52
EINECS:
1308068-626-2
Product Categories:
API;Molecular Targeted Antineoplastic;Nucleotides and Nucleosides;Bases & Related Reagents;Intermediates & Fine Chemicals;Nucleotides;Pharmaceuticals;Pharmaceutical intermediate;AMN-107;Cardiovascular APIs;Inhibitors
Mol File:
641571-10-0.mol
Nilotinib Chemical Properties
| | |
| --- | --- |
| density | 1.36 |
| storage temp. | -20°C Freezer |
| CAS DataBase Reference | 641571-10-0(CAS DataBase Reference) |
Nilotinib Usage And Synthesis
The treatment drug for the new chronic myelogenous leukemia (CML)
Nilotinib is a novel drug for targeted cancer therapy and belongs to tyrosine kinase inhibitors for the treatment of patients of chronic myelogenous leukemia (CML) which is resistant to the Gleevec (imatinib) with an excellent efficacy. Gleevec is the primary-choice drug developed by Novartis Company for the treatment of chronic myelogenous leukemia (CML) .
Nilotinib is the developed through the improvement of the molecular structure of imatinib with a stronger selectivity on the BCR-ABL kinase activity. The inhibitory effect of nilotinib on the tyrosine kinase is 30 times as high as that of imatinib. It is capable of suppressing the activity of the imatinib-resistant BCR-ABL mutant kinase while also being able to inhibit the activity of KIT and PDGFR kinase.
With administration twice daily, nilotinib can targeted to the Bcr-Abl protein, interact with it and inhibit the emergence of cancer cells containing abnormal chromosomes. Bcr-Abl protein is produced by cells containing the abnormal Philadelphia chromosome. For patients of CML, this protein is considered to be an important factor for causing the excessive proliferation of cancer-causing white blood cells.
In clinical trials, after being subject to the Tasigna treatment, 42% of the patients who have Gleevec-resistant chronic phase Philadelphia chromosome-positive (Ph +) CML had their abnormal chromosomes reduced or disappear; for patients in accelerated phase, there were also 31% of patients can obtain the same effect.
A pivotal phase II clinical study has been designed to evaluate the oral formulation of nilotinib in the clinical treatment of patients of Ph+CML (resistant imatinib mesylate) and who had clear toxicity slow-phase and accelerated phase. There are several positive results including high efficiency, good tolerance and manageable security. Switzerland has worldwide first approved the potent and novel targeted treatment drug: nilotinib oral tablets (trade name: Tasigna) developed by the Novartis company. This is for the treatment of life-threatening chronic myeloid leukemia (CML) which can't be cured by imatinib mesylate (trade name: Glivec) therapy or patients of CML who can't tolerate imatinib mesylate. Dose Specifications: nilotinib: 300 mg/tablet, 400 mg /tablet.
Imatinib mesylate
Imatinib mesylate is a new-generation targeted anti-cancer drugs of inhibitory effect on the platelet-derived growth factor (PDGF) receptor protein kinase. Of all kinds of anti-tumor drugs, it is of the best efficacy with its effectiveness rate in curing newly diagnosed chronic myelogenous leukemia (CML) being over 94% and 76% of patients can get cytological relief, the main indications are as follows:
1, it can be used for the treatment of newly diagnosed Philadelphia chromosome-positive (Ph +) adult chronic myelogenous leukemia in chronic phase.
2, it can be used for the treatment of Philadelphia chromosome-positive chronic myelogenous leukemia in acute transformation phase and accelerated phase.
3, it can be used for the treatment of chronic myelogenous leukemia in the chronic phase and has also been subject to treatment of interferon.
4, it can be used for the treatment of children chronic myelogenous leukemia relapsed after bone marrow suppression or can't be cured by interferon therapy.
5, it can be used for the treatment of malignant gastrointestinal stromal tumors of KIT (CD117) positive which is unresectable or metastatic.
Side effects
It has been conducted of safety studies on the oral administration of nilotinib oral formulation in 438 patients. The most common grade 3 or 4 adverse reactions are mainly on hematologic such as neutropenia and thrombocytopenia. Liver function tests can find elevated level of bilirubin, ester enzymes and blood sugar which is often temporary and can recover after certain time. These cases are easy to deal with can rarely led to discontinuation. Pancreatitis is <1%. Common adverse reactions induced by non-hematologic drug include eruption, pruritus, nausea, fatigue, headache, constipation and diarrhea. The severity degree is usually mild to moderate.
The above information is edited by the chemicalbook of Dai Xiongfeng.
Chemical Properties
Off-White Solid
Uses
Nilotinib (AMN1O7) might be useful in treatment of chronic myelogenous leukemia
Uses
Nilotinib (AMN-107) is a Bcr-Abl inhibitor with IC50 less than 30 nM.
Uses
Nilotinib-d6, is the labeled analogue of Nilotinib, which might be useful in treatment of chronic myelogenous leukemia.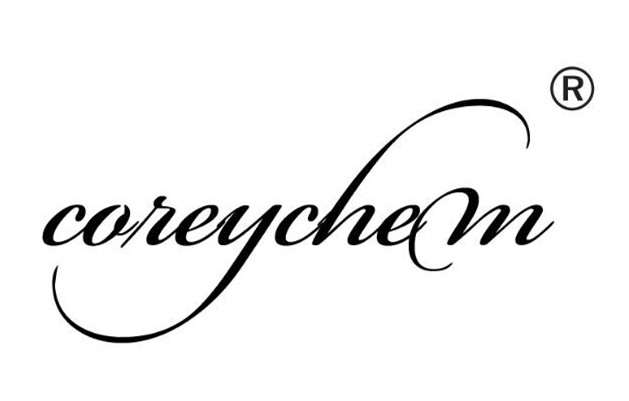 4YR

China
Chat Now!
Business model:

Trader,Manufacturer

CB index:

58

Telephone:

+86-0371-55982848

Mobile:

15093356674

Address:

No 70, Dianchang Road, Zhengzhou City, China