Triethylenediamine
| | |
| --- | --- |
| Min. Order: | 1KG |
| Supply Ability: | Customized |
| Update Time: | 2019-07-06 |
Product Details
Product Name:

Triethylenediamine

CAS No.:

280-57-9

EC-No.:

205-999-9

Min. Order:

1KG

Purity:

99%

Supply Ability:

Customized

Release date:

2019/07/06
Product NO:SP890
Triethylenediamine Basic information
Product Name:

Triethylenediamine

Synonyms:

1,4-Diaza[2.2.2]bicyclooctane;1,4-diazabicyclooctane;1,4-Diazobicyclo(2.2.2)octane;1,4-diazobicyclo[2.2.2]octane;1,4-Ethylenepiperazine;Bicyclo(2,2,2)-1,4-diazaoctane;bicyclo(2.2.2)-1,4-diazaoctane;Bicyclo[2.2.2]-1,4-diazaoctane

CAS:

280-57-9

MF:

C6H12N2

MW:

112.17

EINECS:

205-999-9

Product Categories:

pharmacetical;Polyamines;API intermediates;Biochemistry;Reagents for Oligosaccharide Synthesis

Mol File:

280-57-9.mol
Triethylenediamine Chemical Properties
| | |
| --- | --- |
| Melting point | 156-159 °C(lit.) |
| Boiling point | 174 °C |
| density | 1.02 g/mL |
| vapor pressure | 2.9 mm Hg ( 50 °C) |
| refractive index | n20/D 1.4634(lit.) |
| Fp | 198 °F |
| storage temp. | 2-8°C |
| solubility | 400g/l |
| form | Hygroscopic Crystals |
| pka | 3.0, 8.7(at 25℃) |
| color | White to pale yellow |
| Water Solubility | 46 g/100 mL (26 ºC) |
| Sensitive | Hygroscopic |
| Merck | 14,9669 |
| BRN | 103618 |
| Stability: | Stable, but very hygroscopic. Incompatible with strong oxidizing agents, strong acids. Highly flammable. |
| CAS DataBase Reference | 280-57-9(CAS DataBase Reference) |
| NIST Chemistry Reference | Triethylenediamine(280-57-9) |
| EPA Substance Registry System | 1,4-Diazabicyclo[ 2.2.2]octane(280-57-9) |
| | |
| --- | --- |
| Hazard Codes | Xn,F |
| Risk Statements | 22-36/37/38-52/53-41-36/38-11 |
| Safety Statements | 26-60-37/39-3-16-36/37-61 |
| RIDADR | UN 1325 4.1/PG 2 |
| WGK Germany | 1 |
| RTECS | HM0354200 |
| F | 3 |
| TSCA | Yes |
| HazardClass | 8 |
| PackingGroup | III |
| HS Code | 29335920 |
| Hazardous Substances Data | 280-57-9(Hazardous Substances Data) |
Company:
Career Henan Chemical Co facing global High-tech pharmaceutical raw materials, high value-added new type intermediates, fine chemicals custom synthesis, scale-up production and Rare chemicals trade.
Career Henan Chemical Co is adhering to the consistent good commercial reputation, to create a highly efficient, high quality of chemical research, development, production, sales and service of integrated platform, let our customers faster, better get ideal and thoughtful service.
Contacts:
Sophia Han
Tel:86 18623837961
Whatsapp:18623837961
Skype: sophia@coreychem.com
Email:Sophia@coreychem.com
Company Profile Introduction
Established in 2014,Career Henan Chemical Co. is a manufacturerspecializing in the sale of fine chemicals. Mainly deals in the sales of: Pharmaceutical intermediates OLED intermediates: Pharmaceutical intermediates; OLED intermediates;
Recommended supplier
Product name
Price
Suppliers
Update time

$0.00

/1kg

Henan Aochuang Chemical Co.,Ltd.

2022-09-27

$100.00

/1kg

Hebei Duling International Trade Co. LTD

2022-08-30

$1.10

/1g

Dideu Industries Group Limited

2022-08-17

$1.00

/25KG

Jinan Finer Chemical Co., Ltd

2022-05-07

$12.00

/1kg

Jiangsu Bangdeya New Material Technology Co.,Ltd

2022-04-23

$10.00

/1kg

Shandong Believe Chemical PTE.LTD

2022-03-03

$9.90

/1KG

Hebei Guanlang Biotechnology Co., Ltd.

2021-10-08

$15.00

/1KG

Zhuozhou Wenxi import and Export Co., Ltd

2021-07-10

$10.50

/1KG

Hebei Crovell Biotech Co Ltd

2021-06-30

$1.00

/1KG

Shaanxi Dideu Medichem Co. Ltd

2019-12-31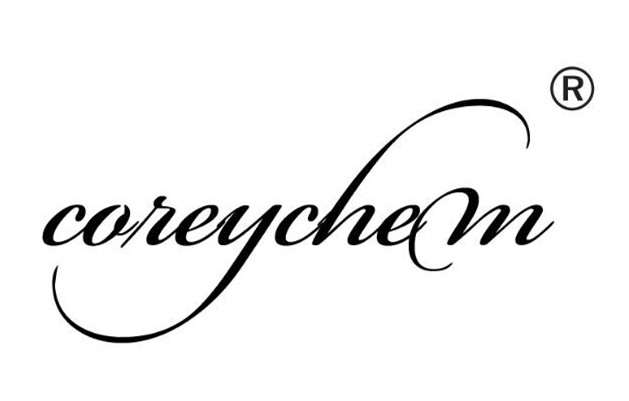 5YR

China
Chat Now!
Since:

2014-12-17

Address:

No.967,15th Floor,Unit 7, Building 1, No.70 of DianChang Road, High-tech Development Zone, Zhengzho

15093356674
sales@coreychem.com