photo sensitizer TPO-L
| | |
| --- | --- |
| Min. Order: | 25KG |
| Purity: | 98% |
| Cas No.: | 84434-11-7 |
| Supply Ability: | 20 tons |
Product Name:

photo sensitizer TPO-L

CAS No.:

84434-11-7

Min. Order:

25KG

Purity:

98%

Supply Ability:

20 tons

Release date:

2021/10/26
POLYMER ADDITIVES
JADEWIN TPO-L
PHOTO INITIATOR
Ethyl (2,4,6-trimethylbenzoyl) phenylphosphinate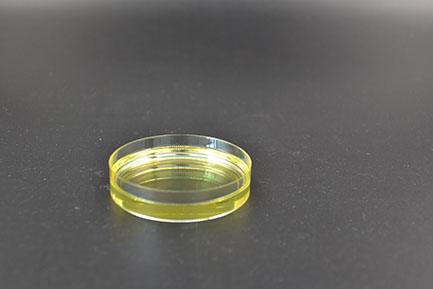 SPECIFICATION AND PHYSICAL PROPERTIES
LIGHT YELLOW TO YELLOW LIQUID
* JADEWIN TPO-L is a highly efficient curing agent which is used to initiate radical photopolymerisation of unsaturated resins such as those based on a prepolymer - e.g. acrylates - in combination with mono- or multifunctional monomers as reactive thinners
* JADEWIN TPO-L may be used in UV curable formulations for clear and for pigmented coatings on wood, metal, plastic, paper and optical fibers as well as for offset inks and prepregs.
* JADEWIN TPO-L offers good solubility in common UV reactive systems,e.g. systems based on acrylates or unsaturated polyesters. It can be used as the sole photoinitiator or in combinations with other
photoinitiators, like e.g. α-hydroxy ketones.
* For additional information please consult the Material safety Data Sheet
Keep container tightly closed and dry and storage in cool place
Australia - AICS
Canada - DSL
EU - EINECS
China - IECSC
Japan - ENCS
New Zealand - NZIoC
Korea - ECL
USA - TSCA
Philippines - PICCS
Business model:

Trader

CB index:

58

Fax:

(+86-532)68077006

Mobile:

+86-13658692156

Address:

room 904,no4 AUX square,no37 shuyuan RD Licang district qingdao