Diglycolic acid
| | |
| --- | --- |
| Min. Order: | 1g |
| Purity: | 99% |
| Cas No.: | 110-99-6 |
| Supply Ability: | 10000KGS |
Product Name:

Diglycolic acid

CAS No.:

110-99-6

Min. Order:

1g

Purity:

99%

Supply Ability:

10000KGS

Release date:

2020/01/13
email:hanne@coreychem.com
wechat/whatsapp:+8615670622393
hanne 1244
Product Name:
Diglycolic acid
Synonyms:
DIGLYCOLIC ACID;DIGLYCOLLIC ACID;2,2'-OXYDIACETIC ACID;A,A'-OXYDIACETIC ACID;2,2'-oxybis-aceticaci;2,2'-oxybisaceticacid;2,2'-oxybis-Aceticacid;3-Oxapentanedioic acid
Product Categories:
Heterocyclic Compounds
Diglycolic acid Chemical Properties
Melting point
140-144 °C(lit.)
Boiling point
167.16°C (rough estimate)
refractive index
1.4000 (estimate)
storage temp.
Store below +30°C.
solubility
ethanol: soluble5%, clear to slightly hazy, colorless to greenish-yellow
color
White to light beige
InChIKey
QEVGZEDELICMKH-UHFFFAOYSA-N
CAS DataBase Reference
110-99-6(CAS DataBase Reference)
NIST Chemistry Reference
Diglycolic acid(110-99-6)
EPA Substance Registry System
Acetic acid, 2,2'-oxybis- (110-99-6)
Risk Statements
22-36/37/38-34
Safety Statements
26-36-45-36/37/39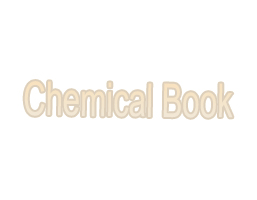 3YR

China
Chat Now!
Business model:

Trader,Manufacturer

CB index:

58

Telephone:

0371-55982848

Fax:

0086-371-86658258

Mobile:

15093356674

Address:

Room 702, Floor 7, Building 10, National University Science Park, High-Tech Zone