FIREBRAKE(R) ZB
| | |
| --- | --- |
| Min. Order: | 1KG |
| Purity: | 99% |
| Cas No.: | 138265-88-0 |
| Supply Ability: | 100kg |
Product Name:

FIREBRAKE(R) ZB

CAS No.:

138265-88-0

Min. Order:

1KG

Purity:

99%

Supply Ability:

100kg

Release date:

2020/02/14

Name:

Judy Liang
Product Name:
FIREBRAKE(R) ZB
Synonyms:
BORONZINCHYDROXIDEOXIDEAnhydrous;FIREBRAKE(R) 415;FIREBRAKE(R) 500;FIREBRAKE(R) ZB;BOROGARD(R) ZB;BORON ZINC HYDROXIDE OXIDE;ZINC BORATE EP;Boron zinc hydroxide oxide (B12Zn4(OH)14O15)
Mol File:
138265-88-0.mol
FIREBRAKE(R) ZB Structure
FIREBRAKE(R) ZB Chemical Properties
Safety Information
MSDS Information
FIREBRAKE(R) ZB Usage And Synthesis
Uses
It is also used as a corrosion inhibitor in coatings.
Production Methods
Production is through the reaction of zinc oxide with boric acid at 90–100°C. Thermal stability makes it attractive as a fire-retardant additive for plastics and rubbers, which require high processing temperatures.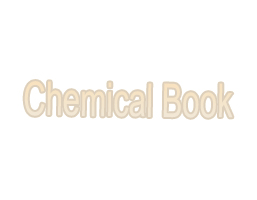 3YR

China
Chat Now!
Business model:

Trader,Manufacturer

CB index:

58

Telephone:

0371-55982848

Fax:

0086-371-86658258

Mobile:

15093356674

Address:

Room 702, Floor 7, Building 10, National University Science Park, High-Tech Zone