Bismaleimide; 1,1'-(Methylenedi-4,1-phenylene)bismaleimide
| | |
| --- | --- |
| Price | Get Latest Price |
| Package | 25KG |
| | |
| --- | --- |
| Min. Order: | 5KG |
| Supply Ability: | 100mt |
| Update Time: | 2020-03-22 |
Product Details
Product Name:

Bismaleimide; 1,1'-(Methylenedi-4,1-phenylene)bismaleimide

CAS No.:

13676-54-5

EC-No.:

237-163-4

Min. Order:

5KG

Purity:

99%

Supply Ability:

100mt

Release date:

2020/03/22
1,1'-(Methylenedi-4,1-phenylene)bismaleimide
Synonyms:Bismaleimide
Molecular Formula:C21H14N2O4
Molecular Weight:358.35
CAS:13676-54-5
EINECS:237-163-4
Melting point:155-159 ºC
Purity:99%
Bismaleimide products can be used to make bismaleimide resins, modified phenolic resins, modified epoxy thermosetting resins such as heat resistance and PP, PVC, PBT, PMMA and other plastics, as well as high-grade rubber products. This product is a raw material in the production of the resin matrix composites, including Class F insulation materials, carbon fiber high temperature structural components, high-end printed circuit boards, resin-based diamond abrasive, high friction material and self-lubricating materials, etc., are widely used in aviation , aerospace, electrical, electronics, computer, telecommunications, automotive, railway, construction and other industries.
Company Profile Introduction
Career co-creation, benefit sharing, lasting innovation and harmonious development are the core values of Yuanda people. Co-creation and sharing is the foundation of Yuanda Chemical. Co-creation and sharing is to create business together and share benefits with employees, shareholders and customers. Employees work hard for Yuanda's growth, shareholders build a platform for Yuanda's business, and customers create markets for Yuanda's operations. This is the cornerstone of Yuanda Chemical. In the process of creating wealth, Yuanda Chemical insists on motivating employees with value, returning shareholders with benefits, dedicating customers with quality products, and earnestly fulfilling social responsibilities. Yuanda Chemical is the result of Co-creation and sharing. Through continuous innovation, Yuanda Chemical has enabled the company to maintain its vitality forever; and through the construction of a harmonious "heart" culture, the company has achieved rapid development. Tongchuang Sharing can make Yuanda Chemical an outstanding enterprise with employee pride, customer respect, peer admiration, government support and social trust, ensuring Yuanda chemical industry is evergreen.
Recommended supplier
Product name
Price
Suppliers
Update time

$0.00

/1kg

Hebei Guanlang Biotechnology Co., Ltd.

2022-09-22

$0.00

/1kg

Henan Aochuang Chemical Co.,Ltd.

2022-09-20

$100.00

/25kg

Hebei Mojin Biotechnology Co., Ltd

2022-07-05

$1.90

/1KG

Hebei Crovell Biotech Co Ltd

2021-08-16

$15.00

/1KG

Zhuozhou Wenxi import and Export Co., Ltd

2021-06-27

$1.00

/1kg

Career Henan Chemical Co

2018-12-15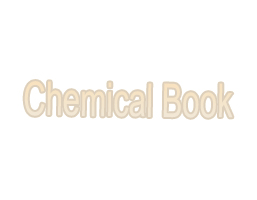 3YR

China
Chat Now!
Since:

2009-08-21

Address:

No. 1480, North Section of Tianfu Avenue, High-tech Zone, Chengdu, Sichuan Province

18980937689
chenquanxing@126.com