Prilocaine
| | |
| --- | --- |
| Min. Order: | 10g |
| Purity: | 99.8% |
| Cas No.: | 721-50-6 |
| Supply Ability: | 1000kg |
Product Name:

Prilocaine

CAS No.:

721-50-6

Min. Order:

10g

Purity:

99.8%

Supply Ability:

1000kg

Release date:

2021/03/17
Prilocaine
Prilocaine is a local anesthetic of the amino amide type.Target: OthersPrilocaine is a local anesthetic of the amino amide type first prepared by Claes Tegner and Nils L?fgren. In its injectable form (trade name Citanest), it is often used in dentistry. It is also often combined with lidocaine as a preparation for dermal anesthesia, for treatment of conditions like paresthesia. As it has low cardiac toxicity, it is commonly used for intravenous regional anaesthesia (IVRA). In some patients, a metabolite of prilocaine may cause the unusual side effect of methemoglobinemia, which may be treated with methylene blue. Maximum dosage for dental use: 8.0 mg/kg (2.7 mg/lb), with a maximum dose of 500 mg.Eutectic Mixture of Local Anesthetics (EMLA) containing 5% lidocaine and prilocaine in a cream was found to give effective topical analgesia in normal and diseased skin, making it useful for superficial surgery and various other clinical procedures. To be effective, an adequate amount must be applied under occlusion and at the right time before the intervention.
CAS Number
721-50-6
Molecular Weight
220.311
Density
1.0±0.1 g/cm3
Boiling Point
361.6±25.0 °C at 760 mmHg
Molecular Formula
C13H20N2O
Melting Point
37-38ºC
MSDS
N/A
Flash Point
134.3±23.3 °C
CAS: 40064-34-4 4-Piperidone monohydrate hydrochloride
CAS: 459-03-0 (4-Fluorophenyl)acetone

CAS:6080-56-4 Lead acetate trihydrate;Acetic acid
CAS:96-48-0 2-oxo-tetrahydrofurane
CAS: 64-17-5 Ethanol
CAS:49851-31-2 2-bromo-1-phenylpentan-1-one
CAS:103-63-9 Benzene, (2-bromoethyl)-

CAS:23076-35-9 Xylazine hydrochloride
CAS:103-81-1 Phenylacetamide
CAS: 99-92-3 4-Aminoacetophenone
CAS: 37148-48-4 4-Amino-3,5-dichloroacetophenone
CAS: 37148-47-3 4-Amino-3,5-dichlorophenacylbromide
CAS: 100-09-4 4-methoxybenzoic acid
CAS: 100-07-2 4-Methoxybenzoyl chloride
CAS:23426-63-3 methyl 2-bromo-2-methylpropanoate
CAS:16595-80-5 Levamisole hydrochloride
CAS:5445-19-2 Methyl 2-Bromohexanoate
CAS:600-00-0 Ethyl 2-Bromoisobutyrate
CAS:1451-83-8 2-bromo-1-(3-methylphenyl)propan-1-one
CAS:49851-31-2 α-Bromovalerophenone

CAS:41979-39-9 4-oxopiperidinium chloride
CAS:56786-63-1 Spirostan-​6-​one, 3,​5-​dihydroxy-​, (3β,​5α,​25R)​-

CAS:593-51-1 methylamine hydrochloride

CAS:5337-93-9 4-methylpropiophenone

CAS:73-78-9 lidocaine hydrochloride
137-58-6 Lidocaine
CAS:136-47-0 Tetracaine hydrochloride

CAS: 138-59-0 Shikimic acid
CAS:94-09-7 Benzocaine

CAS:94-15-5 Dimethocaine (Larocaine)
CAS:94-24-6 tetracaine

CAS:23239-88-5 ethyl 4-aminobenzoate,hydrochloride
CAS:4584-49-0 2-(Dimethylamino)Isopropyl Chloride Hydrochloride
CAS:705-60-2 2-nitro-1-phenyl-1-propene
131707-25-0 ethyl 6-bromo-4-[(dimethylamino)methyl]
CAS:78-67-1 2,2'-Azobis(2-methylpropionitrile)
CAS: 2893-78-9 Sodium dichloroisocyanurate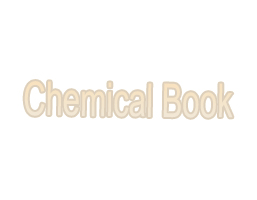 3YR

China
Chat Now!
Business model:

Manufacturer

CB index:

58

Telephone:

+8613081092107

Fax:

whatsapp:+8613081092107

Mobile:

+8613081092107

Address:

NO.108 ZHONGSHAN ROAD, QIAOXI DISTRICT, ShiJiazhuang CITY, CHINA