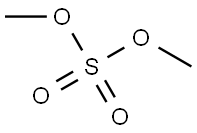 Suppliers by country/region
Company Type
Properties
Melting point:

-32 °C
Boiling point:

188 °C(lit.)

Density

1.333 g/mL at 25 °C(lit.)

vapor density

4.3 (vs air)

vapor pressure

0.7 mm Hg ( 25 °C)

refractive index

n20/D 1.386(lit.)

Flash point:

182 °F

storage temp.

2-8°C

solubility

ethanol: 0.26 g/mL, clear, colorless

form

Liquid
color

Clear colorless
Odor

Almost odorless
Water Solubility

2.8 g/100 mL (18 ºC)
Merck

13,3282
BRN

635994
Exposure limits

TLV/PEL-TWA skin 0.1 ppm (0.52 mg/m3 ) (ACGIH, OSHA, NIOSH) IDLH 10 ppm (NIOSH).
Stability:

Stable; combustible. Incompatible with strong oxidizing agents, strong bases including ammonia. Moisture-sensitive.
Safety Information
Symbol(GHS)
Signal word

Danger
Hazard statements
Precautionary statements
Hazard Codes
Risk Statements
Safety Statements
RIDADR

UN 1595 6.1/PG 1

WGK Germany

2

RTECS

WS8225000

F
Autoignition Temperature

495 °C
HazardClass

6.1(a)
PackingGroup

I
HS Code

29209090
Toxicity

LD50 orally in rats: 440 mg/kg (Smyth)
Use
Dimethyl sulfate is extremely hazardous because of its lack of warning properties and delayed toxic effects. The vapor of this compound is extremely irritating to the skin, eyes, and respiratory tract, and contact with the liquid can cause very severe burns to the eyes and skin. Ingestion of dimethyl sulfate causes burns to the mouth, throat, and gastrointestinal tract. The effects of overexposure to dimethyl sulfate vapor may be delayed. After a latent period of 10 hours or more, headache and severe pain to the eyes upon exposure to light may occur, followed by cough, tightness of the chest, shortness of breath, difficulty in swallowing and speaking, vomiting, diarrhea, and painful urination. Fatal pulmonary edema may develop. Systemic effects of dimethyl sulfate include damage to the liver and kidneys. Dimethyl sulfate is listed by IARC in Group 2A ("probable human carcinogen") and is classified as a "select carcinogen" under the criteria of the OSHA Laboratory Standard. Data indicate that dimethyl sulfate does not specifically harm unborn animals; dimethyl sulfate is not a developmental toxin. It is a strong alkylating agent and does produce genetic damage in animals and in bacterial and mammalian cell cultures.
188 supplier list of "Dimethyl sulfate"