1,2,3-TRICHLOROPROPENE
| | |
| --- | --- |
| Min. Order: | 1KG |
| Purity: | 95-99% |
| Cas No.: | 96-19-5 |
| Supply Ability: | 1ton |
Product Name:

1,2,3-TRICHLOROPROPENE

CAS No.:

96-19-5

EC-No.:

200-158-5

Min. Order:

1KG

Purity:

95-99%

Supply Ability:

1ton

Release date:

2019/12/31

Contact:

Flora@coreychem.com
1,2,3-TRICHLOROPROPENE Basic information
Product Name:
1,2,3-TRICHLOROPROPENE
Synonyms:
1,2,3-trichlor-1-propene;1,2,3-trichloro-1-propen;1,2,3-Trichloro-1-propene;1,2,3-trichloro-propen;1,2,3-Trichloropropene, E&Z;1-Propene,1,2,3-trichloro-;2,3-Dichloroallyl chloride;2,3-dichloroallylchloride
1,2,3-TRICHLOROPROPENE Chemical Properties
Melting point
-30°C (estimate)
refractive index
1.5000-1.5020
CAS DataBase Reference
96-19-5(CAS DataBase Reference)
EPA Substance Registry System
1-Propene, 1,2,3-trichloro- (96-19-5)
Risk Statements
20/21/22-36/37/38
Safety Statements
26-36/37/39
1,2,3-TRICHLOROPROPENE Usage And Synthesis
General Description
An amber liquid. Flash point 185°F. Boiling range 280-304°F (depending on purity). Density 12 lb / gal. May be absorbed through the skin. Vapors are heavier than air. Contact with vapors or liquid may cause burns or irritation.
Air & Water Reactions
Flammable.
Reactivity Profile
1,2,3-TRICHLOROPROPENE incompatible with strong oxidizing and reducing agents. Incompatible with many amines, nitrides, azo/diazo compounds, with alkali metals, and with epoxides. Reacts with bases. Produces toxic fumes when heated to decomposition. Avoid contact with iron, plastics, and aluminum.
Health Hazard
TOXIC; inhalation, ingestion or skin contact with material may cause severe injury or death. Contact with molten substance may cause severe burns to skin and eyes. Avoid any skin contact. Effects of contact or inhalation may be delayed. Fire may produce irritating, corrosive and/or toxic gases. Runoff from fire control or dilution water may be corrosive and/or toxic and cause pollution.
Fire Hazard
Combustible material: may burn but does not ignite readily. When heated, vapors may form explosive mixtures with air: indoors, outdoors and sewers explosion hazards. Contact with metals may evolve flammable hydrogen gas. Containers may explode when heated. Runoff may pollute waterways. Substance may be transported in a molten form.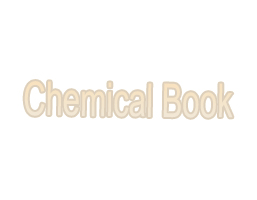 2YR

China
Chat Now!
Business model:

Trader,Manufacturer

CB index:

58

Telephone:

0086-371-86658258

Fax:

0086-371-86658258

Mobile:

13203830695

Address:

Room 702, Floor 7, Building 10, National University Science Park, High-Tech Zone