Palmitoyl Pentapeptide in skin care
Jan 17,2023
Palmitoyl Pentapeptide – 4 is a protein chain made from amino acid peptides, and is an ingredient which is likened to Retinol without the irritation. It triggers collagen stimulation and production of healthy elastin for a smoother skin surface.
Palmitoyl Pentapeptide-4 is a small, highly specific biologically active peptide which has been reported to stimulate the production of elastin, fribronectin, glycosaminoglycan and collagens (specifically Types I, III, and IV), support of the extracellular matrix and wound healing.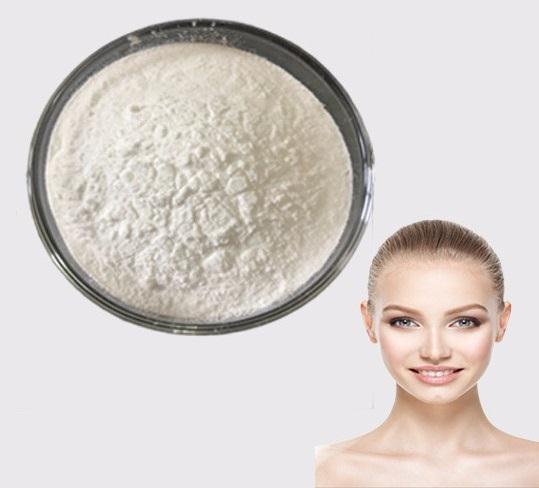 Palmitoyl Pentapeptide-4 is considered to be as effective against wrinkles as retinol, but less irritating.
Palmitoyl Pentapeptide- 4 (micro collagen) acts specifically on the cells of the dermis, signalling them to synthesize the material necessary for padding the skin. These increased levels of Micro Collagens have significant effects to our skin:
Increase skin strength and elasticity;
Boosts hydration, keeping skin from becoming overly dry;
Significant reduction in the appearance of wrinkles.
Related articles
Related Qustion
See also
The t-BuXphos Palladacycle Gen. 4, with the CAS No: 1599466-89-3, is also known as Methanesulfonato(2-di-t-butylphosphino-2',4',6'-tri-i-propyl-1,1'-biphenyl)(2'-methylamino-1,1'-biphenyl-2-yl)palladi....
Jan 17,2023
API
Drostanolone Enanthate is a derivative of DHT....
Jan 18,2023
API

Palmitoyl Pentapeptide manufacturers
$0.00 / 1kg
2023-09-22
CAS:214047-00-4
Min. Order: 1kg
Purity: 99%
Supply Ability: 500
$0.00 / 1kg
2023-09-22
CAS:214047-00-4
Min. Order: 1kg
Purity: 99%
Supply Ability: 500
$170.00 / 1g
2023-09-22
CAS:214047-00-4
Min. Order: 2g
Purity: 99%
Supply Ability: 10kg