Ezetimibe-Application in hyperlipidemia
Jan 9,2020
Ezetimibe is a new cholesterol absorption inhibitor jointly developed by Schering-Plough and Merck. It was approved by the FDA in October 2002 under the trade name Zetia.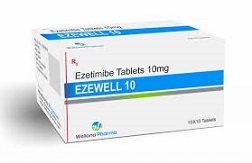 Hyperlipidemia is a high risk factor for coronary heart disease. The drugs for clinical treatment of hyperlipidemia mainly include cholesterol synthesis inhibitors (such as statins), phenoxy acids (such as fibrates), and others (such as niacin analogs) [1].
Ezetimibe is a new class of selective cholesterol absorption inhibitors. By binding to the small intestinal vesicle membrane protein, it inhibits the small intestine's absorption of cholesterol in the diet and bile transported into the intestine, reducing serum and liver Cholesterol content. Unlike bile acid chelating agents, ezetimibe does not affect the absorption of cholesterol esters, other steroids (such as taurocholate), triacylglycerols, and fat-soluble vitamins. Its pharmacological effect has nothing to do with the inhibition of acetyl-CoA-cholesterol acetyltransferase (ACAT) and the expression of LDL receptor[2]. Ezetimibe is absorbed and bound to glucuronic acid in the liver and passes through the hepato-intestinal circulation, and is specifically localized in the small intestinal mucosa cells.
Radioisotope experiments in rats confirmed that ezetimibe has no direct effect on cholesterol synthesis in the small intestine and liver, and can only inhibit exogenous cholesterol by preventing the transfer of exogenous cholesterol from intestinal wall vesicles to the intracellular cholesterol pool Transported to the lymph[3]. However, it does not affect the synthesis of newly synthesized cholesterol (endogenous) into lipoproteins of the small intestine[4]. Ezetimibe can also inhibit the absorption of plant sterols, becoming the first treatment for rare hereditary plant sterolemia[5].
Pharmacodynamics and pharmacokinetic studies of the combination of ezetimibe with various statins have proven that ezetimibe has no effect on the pharmacokinetics of simvastatin, atorvastatin, and lovastatin. Ezetimibe can be used in combination with statins for better clinical efficacy[6]. Many scholars have studied the pharmacodynamics of ezetimibe in combination with atorvastatin, pravastatin, lovastatin, and simvastatin, and found that ezetimibe is used in combination with the above four drugs. All have good synergistic effects, and the drug combination is well tolerated and safe, and its adverse reactions are similar to placebo[7]. In short, ezetimibe is a new type of cholesterol absorption inhibitor with excellent pharmacological activity and safety. It is a relatively new class of pharmacological effects in the field of blood lipid regulation and has a broad market prospect.
References
[1] Michael H Davidson, Thomas McGarry, Robert Bettis. Ezetimibe coadministered with simvastatin in patients with primary hypercholesterolemia[J]. Journal of the American College of Cardiology, 40(12):2125-2134.
[2] Kastelein J J P, Akdim F, Stroes E S G, et al. Simvastatin with or without Ezetimibe in Familial Hypercholesterolemia | NEJM[J]. 2008, 359(5):533-0.
[3] BAIGENT,C. The effects of lowering LDL cholesterol with simvastatin plus ezetimibe in patients with chronic kidney disease (Study of Heart and Renal Protection) : A randomised placebo-controlled trial[J]. Lancet, 2011, 377.
[4] STONE, N. Combination therapy: its rationale and the role of ezetimibe[J]. European Heart Journal Supplements, 4(J):J19-J22.
[5] Wohl D A, Waters D, Jr S R, et al. Ezetimibe alone reduces low-density lipoprotein cholesterol in HIV-infected patients receiving combination antiretroviral therapy.[J]. 2008, 47(8):1105-1108.
[6] https://pubs.acs.org/doi/10.1021/acs.molpharmaceut.5b00903
[7] https://pubchem.ncbi.nlm.nih.gov/compound/150311
Related articles
Related Qustion
See also
Amitraz is a contact broad-spectrum Formamidine insecticide, which is a moderately toxic acaricide. In 1971, Palmer reported its acaricidal activity, and Boots Co. Ltd. recommended it as acaricide in 1973.....
Jan 9,2020
Chemical pesticides ?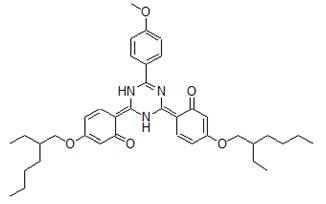 Bis-ethylhexyloxyphenol methoxyphenyl triazine, Product name also known as Tinosorb S, is a new type of broad-spectrum sunscreen. It was developed by Swiss ciba specialty chemical company.....
Jan 9,2020
Standards
Latest Price from Ezetimibe manufacturers
US $0.00 / 公斤
2020-01-08
CAS:163222-33-1
Min. Order: 1G
Purity: 99%min
Supply Ability: 20Ton
US $0.00 / Kg/Drum
2019-10-25
CAS:163222-33-1
Min. Order: 25Kg/Drum
Purity: ≥99%
Supply Ability: 1 tons
US $1.00 / KG
2019-07-06
CAS:163222-33-1
Min. Order: 1G
Purity: 98%
Supply Ability: 100KG