What is Diclofenac sodium?
Feb 11,2020
Diclofenac is a phenylacetic acid derivative belonging to the class of the non-selective non-steroidal anti-inflammatory drugs (NSAIDs). It exhibits analgesic, antipyretic and anti-inflammatory activity. Due to its poor solubility, the parenteral formulation of diclofenac sodium (Voltarol ampoules) currently available in Europe contains the solvents propylene glycol and benzyl alcohol that allows intramuscular and intravenous administration. Diclofenac sodium has long been used to treat acute pain and inflammation, and is effective in various acute forms of pain.[1]
The most well established and widely acknowledged mechanism of all NSAIDs, including diclofenac, is inhibition of prostaglandin and thromboxane synthesis via inhibition of cyclo-oxygenase-1 and -2 activity. More evidence suggests that diclofenac exerts its pharmacological activity via multimodal and/or novel mechanisms of action. Putative mechanisms of action of diclofenac may include inhibition of leukotriene synthesis, inhibition of phospholipase A2, modulation of free arachidonic acid levels, stimulation of adenosine triphosphate-sensitive potassium channels via the L-arginine-nitric oxide-cyclic guanosine monophosphate pathway and centrally mediated and neuropathic mechanisms. Other emerging mechanisms of action may include inhibition of peroxisome proliferator activated receptor-c, reduction in plasma and synovial substance P and interleukin-6 levels, inhibition of the thromboxane-prostanoid receptor and inhibition of acid-sensing ion channels. [2-3]
Clinical trials have demonstrated the analgesic efficacy of diclofenac sodium in terms of relieving moderate to severe postoperative pain in patients undergoing dental surgery or minor orthopaedic surgery. Subcutaneous diclofenac sodium also effectively relieved moderate to severe neuropathic pain, related to cancer or not. Diclofenac sodium was generally well tolerated in clinical trials, with injection-site reactions among the most commonly reported adverse events. The local tolerability of diclofenac sodium was consistently rated as 'good' or 'excellent' across all studies. Subcutaneous administration of diclofenac is a valid alternative to intramuscular delivery, with the advantages of easier administration, the availability of additional body sites suitable for injection and the potential for self-administration. [4-5]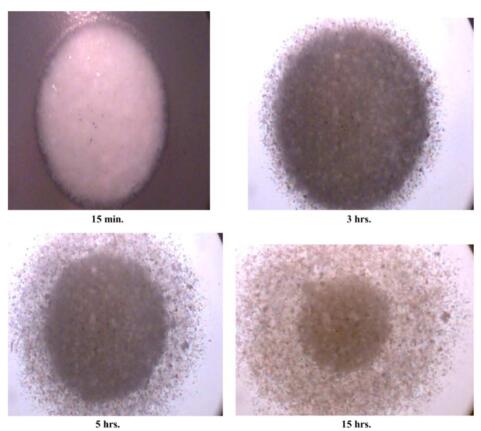 In all, diclofenac sodium solution for subcutaneous or intramuscular injection is a useful treatment option for patients with various acute forms of pain.
References
1.Moore RA, McQuay HJ, Derry P, et al. Single dose oral diclofenac for acute postoperative pain in adults[J]. Cochrane Database Syst Rev. 2004, 2:CD004768.
2.McCormack PL, Scott LJ. Diclofenac sodiuminjection (Dyloject): in postoperative pain[J]. Drugs. 2008, 68(1):123–30.
3.Leeson RM, Harrison S, Ernst CC, et al. Dyloject, a novel injectable diclofenac formulation, offers greater safety and efficacy than Voltarol for postoperative dental pain[J]. Reg Anesth Pain Med. 2007, 32(4):303–10.
4.Gan TJ. Diclofenac: an update on its mechanism of action and safety profile[J]. Curr Med Res Opin. 2010, 26(7):1715–31.
Carr DB, McDonnell Moorehead T, Bouchard A, et al. Effects of injectable HPbCD-diclofenac on the human delayed rectifier potassium channel current in vitro and on proarrhythmic QTc in vivo[J]. Clin Ther. 2013, 35(5):646–58.
Related articles
Related Qustion
See also
The taxane derivative cabazitaxel (JevtanaR) is approved in the USA and the EU for use in combination with prednisone for the treatment of patients with hormone-refractory metastatic prostate cancer.....
Feb 11,2020
Antineoplastic agents
Benzo(k)fluoranthene was absorbed through the skin, lungs, and gastrointestinal tract. In industrial processes it is considered to be environmental pollutants.....
Feb 11,2020
Organic reagents
Latest Price from Diclofenac sodium manufacturers
US $0.00 / KG
2021-10-27
CAS:15307-79-6
Min. Order: 100g
Purity: 98%+
Supply Ability: 100kg
US $10.00 / Kg
2021-10-25
CAS:15307-79-6
Min. Order: 1KG
Purity: 99.99
Supply Ability: 500kg/month
US $5.00 / IU
2021-10-20
CAS:15307-79-6
Min. Order: 1KG
Purity: 99%
Supply Ability: 50 tons