Diethylene glycol monomethyl ether
CAS No.

Chemical Name:

Diethylene glycol monomethyl ether

Synonyms

DM;degme;2-(2-;DIEGME;mPEG2-OH;dowanol16;DOWANOL DM;ektasolvedm;Hicotol CAR;jeffersoldm

CBNumber:

CB0664404

Molecular Formula:

C5H12O3

Formula Weight:

120.15

MOL File:
Diethylene glycol monomethyl ether Properties
Melting point:

−70 °C(lit.)

Boiling point:

194 °C(lit.)

Density

1.023 g/mL at 25 °C(lit.)

vapor density

4.14 (vs air)

vapor pressure

0.2 mm Hg ( 20 °C)

refractive index

n20/D 1.426

Flash point:

183 °F

storage temp.

Store below +30°C.
form

Liquid
pka

14.37±0.10(Predicted)
color

Clear
PH

4-7 (200g/l, H2O, 20℃)
Odor

Faint pleasant odor
explosive limit

1.38-22.7%
Viscosity

3.9 mPa @ 20°C
Water Solubility

Miscible
Sensitive

Hygroscopic
Merck

14,6037
BRN

1697812
Stability:

Stable. Incompatible with strong oxidizing agents. Hygroscopic. Store under nitrogen.
InChIKey

SBASXUCJHJRPEV-UHFFFAOYSA-N
CAS DataBase Reference
Indirect Additives used in Food Contact Substances
FDA 21 CFR
EWG's Food Scores
FDA UNII
NIST Chemistry Reference
EPA Substance Registry System
SAFETY
Risk and Safety Statements
Diethylene glycol monomethyl ether price More Price(10)
| Manufacturer | Product number | Product description | CAS number | Packaging | Price | Updated | Buy |
| --- | --- | --- | --- | --- | --- | --- | --- |
| Sigma-Aldrich | 8.03128 | Diethylene glycol monomethyl ether for synthesis | 111-77-3 | 1 L | $53.93 | 2021-03-22 | Buy |
| Sigma-Aldrich | 579548 | Diethylene glycol methyl ether ReagentPlus , ≥99.0% | 111-77-3 | 1l | $62.8 | 2021-03-22 | Buy |
| Sigma-Aldrich | 8.03128 | Diethylene glycol monomethyl ether for synthesis | 111-77-3 | 2.5 L | $109.15 | 2021-03-22 | Buy |
| Sigma-Aldrich | 579548 | Diethylene glycol methyl ether ReagentPlus , ≥99.0% | 111-77-3 | 4l | $198 | 2021-03-22 | Buy |
| TCI Chemical | M0537 | Diethylene Glycol Monomethyl Ether (stabilized with BHT) >99.0%(GC) | 111-77-3 | 25mL | $18 | 2021-03-22 | Buy |
Diethylene glycol monomethyl ether Chemical Properties,Uses,Production
Chemical Properties
Diethylene glycol monomethyl ether (DEGME) is a type of glycol ether and is a colorless, stable hygroscopic liquid with an agreeable odor. It is completely miscible with water, ketones, alcohol, ethers, aromatic hydrocarbons and halogenated hydrocarbons. More specifically, it is miscible with acetone, benzene, carbon tetrachloride, ethyl ether, methanol and water. Exposure to diEGBE is unlikely to occur via inhalation unless it is heated.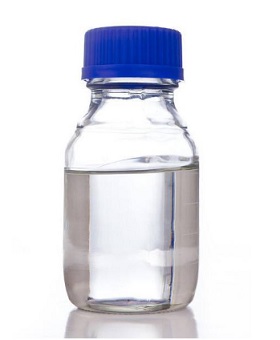 Diethylene glycol monomethyl ether is a solvent for dyes, oils, fats, waxes, many natural and synthetic resins, nitrocellulose and cellulose acetate. It is used as a high-boiling solvent in such formulations as printing inks ond pastes, stamp pad inks, textile dye pastes, lacquers, and synthetic resin coatings. Its presence in lacquers eases brushability and flow-out, and minimizes lifting of undercoats.
DEGME is an ethylene-series or E-series glycol ether and is sold by Dow under the tradename Methyl CARBITOL™ solvent. DEGME has a high dilution ratio and a low evaporation rate.It is stable under recommended storage conditions and readily biodegradable.
Occurrence
Has apparently not been reported to occur in nature.
Uses
Diethylene glycol monomethyl ether(DGME) is used as a thermally stable solvent for many substances, such as nitrocellulose, lacquers, varnishes, and dyes.
Uses
Diethylene glycol monomethyl ether is used in textile dye pastes, in lacquer industrial for thinners and quick drying varnishes; solvent for wood stains, hydraulic brake fluid diluent, and as a coupling agent for miscible organic aqueous systems.
Diethylene glycol monoethyl ether is used as a solvent in lacquer, varnishes, and enamels. It is also used in cosmetic products and dermatological preparations and as a solvent in some medicine products. It enhances the percutaneous absorption through the skin and mucosal barriers. It is used in some drugs to enhance absorption.
Diethylene glycol monobutyl ether is used as a solvent in paints, dyes, inks detergents, and cleaners.
Used in the same way as 2-ethoxyethanol where a solvent with a higher boiling point is required.
Definition
ChEBI: A hydroxypolyether that is the monomethyl ether derivative of diethylene glycol.
Preparation
A by-product in the manufacture of ethylene glycol monomethyl ether (Arctander, 1969).
General Description
Colorless liquid with a sweet odor. Floats and mixes with water.
Air & Water Reactions
Oxidizes readily in air to form unstable peroxides that may explode spontaneously [Bretherick 1979 p.151-154, 164]. Water soluble.
Reactivity Profile
2-(2-Methoxyethoxy)ethanol is a ether-alcohol derivative. The ether being relatively unreactive. Flammable and/or toxic gases are generated by the combination of alcohols with alkali metals, nitrides, and strong reducing agents. They react with oxoacids and carboxylic acids to form esters plus water. Oxidizing agents convert alcohols to aldehydes or ketones. Alcohols exhibit both weak acid and weak base behavior. They may initiate the polymerization of isocyanates and epoxides.
Health Hazard
DGME is a mild to moderate toxicant via ingestion or absorption through the skin. High doses produced lowering of hemoglobin levels and increased relative kidney weight. Renaldamagemay occurnear the lethal dose. Eye contact of the liquid can result in mild to moderate irritation
LD50 value, oral (guinea pigs): 4160 mg/kg
Preliminary developmental toxicity test in pregnant mice dosed with DGME indicated teratogenicity of this compound (Hardin et al. 1987; Cheever et al. 1988). Earlier, Doe (1984) reported no teratogenic property of DGME when administered subcutaneously in rats up to 100 mL/kg. In comparison, EGME produced effects at 40 mL/kg..
Fire Hazard
2-(2-Methoxyethoxy)ethanol is combustible.
Safety Profile
Moderately toxic by skin contact and intraperitoneal routes. Mildly toxic by ingestion. An experimental teratogen. Other experimental reproductive effects. An eye irritant. Combustible when exposed to heat or flame; can react with oxidzing materials. Reacts violently with Ca(OCl)2, chlorosulfonic acid, and oleum. To fight fire, use dry chemical, alcohol foam, water spray or mist, CO2. When heated to decomposition it emits acrid smoke and irritating fumes. See also GLYCOL ETHERS.
Purification Methods
Purify as for diethylene glycol mono-n-butyl ether. [Beilstein 1 IV 2392.]
Waste Disposal
DGME is mixed with a combustible solvent and burned in a chemical incinerator.
Diethylene glycol monomethyl ether Preparation Products And Raw materials
Raw materials
Preparation Products
1-(3-METHYLPHENYL)PIPERAZINE
N-(3-Trifluoromethylphenyl)piperazine
1-(4-Methoxyphenyl)piperazine dihydrochloride
1-(4-Methoxyphenyl)piperazine
3-(4-PHENYL-PIPERAZIN-1-YL)-PROPIONIC ACID
1-(4-METHYLPHENYL)PIPERAZINE
Diethylene Glycol Dimethyl Ether
Disperse Red 53
1-(4-Chlorophenyl)piperazine
1-(2-Methylphenyl)piperazine
(4-PHENYL-PIPERAZIN-1-YL)-ACETIC ACID
1-(3-FLUOROPHENYL)PIPERAZINE
1-[2-(MORPHOLIN-4-YL)-ETHYL]-PIPERAZINE
1-(3,4-Dichlorophenyl)piperazine
1-(3-Methoxyphenyl)piperazine
1-(3,5-DICHLOROPHENYL)PIPERAZINE
Car brake fluid
bis[2-(2-methoxyethoxy)ethyl]amine
3,6,9,12,15,18,21,24,27,30,33,36-dodecaoxaoctatriacontane-1,38-diol
---
---
View Lastest Price from Diethylene glycol monomethyl ether manufacturers
Image
Release date
Product
Price
Min. Order
Purity
Supply Ability
Manufacturer
2021-08-12
2-(2-Methoxyethoxy)ethanol
111-77-3
US $15.00-10.00 / KG
1KG
99%+ HPLC
Monthly supply of 1 ton
Zhuozhou Wenxi import and Export Co., Ltd
2021-07-13
Diethylene glycol monomethyl ether
111-77-3
US $15.00-10.00 / KG
1KG
99%+ HPLC
Monthly supply of 1 ton
Zhuozhou Wenxi import and Export Co., Ltd
2021-07-10
Diethylene glycol monomethyl ether
111-77-3
US $15.00-10.00 / KG
1KG
99%+ HPLC
Monthly supply of 1 ton
Zhuozhou Wenxi import and Export Co., Ltd
---
Diethylene glycol monomethyl ether Spectrum
---
111-77-3(Diethylene glycol monomethyl ether)Related Search:
---
METHYLDIETHYLENEGLYCOL
Diethylenglycolmonomethylether
Methoxyethoxy)ethanol, 2-(2-: (Diethylene glycol monomethyl ether)
2-(2-methoxyethoxy)ethanol diethylene glycol monomethyl ether
2-(2-Methoxyethoxy)ethanol, Methyldiglycol
2-(2-Methoxyethoxy)ethanol, DOWANOL(R) DM, Methyldiglycol
2-(2-Methoxyethoxy)ethanol,99%
2-(Methoxyethoxy)ethanol
2,2'-oxybis-ethanomonomethylether
3,6-Dioxa-1-heptanol
3,6-Dioxaheptan-1-ol
beta-methoxy-beta'-hydroxydiethylether
beta-Methoxy-beta'-hydroxydiethyl ether
degme
Diethyleneglycolmonomethyle
dowanol16
Ektasolve DM
ektasolvedm
Ethanol, 2,2'-oxybis-, monomethyl ether
Ethanol,2-(2-methoxyethoxy)-
ethermonomethyliquedudiethyleneglycol
Ethylene diglycol monomethyl ether
ethylenediglycolmonomethylether
Hicotol CAR
jeffersoldm
Methyl digol
Methyl di-icinol
Methyl dioxitol
Methyl karbitol
methylcarbitol(metoxi-etoxi-ethanol-methylcarbitol)
methyldigol
methyldioxitol
methylkarbitol
methylkarbitol(czech)
Poly-Solv DM
poly-solvdm
2-(2-Methoxyethoxy)e
2-(2-Methoxyethoxy)ethanol, 99% 1LT
DI(ETHYLENE GLYCOL) METHYL ETHER, 99% (DOWANOL DM)
DIETHYLENE GLYCOL MONOMETHYL ETHER, TECH NICAL, 5 L
DIETHYLENE GLYCOL MONOMETHYL ETHER, 99% (EASTMAN DM SOLVENT)
DI(ETHYLENE GLYCOL) METHYL ETHER, >=99.6
DiethyleneglycolMonomethylEther,>98%
DiethyleneGlycolMonomethylEther(MethylCarbito
DiethyleneGlycolMonomethylEther(Dm)
DEGmonomethylether
METHYL CARBITOL
METHYL CARBITOL(R)
METHYLDIGLYCOL
Methoxydiglyc0l
METHOXYDIGLYCOL
METHOXYETHOXYETHANOL
DIGLYCOL MONOMETHYL ETHER
DIETHYLENE GLYCOL MONOMETHYL ETHER
DIETHYLENE GLYCOL METHYL ETHER
DM
DOWANOL DM
2-(2-METHOXYETHOXY)ETHANOL