Lithium carbonate
CAS No.

Chemical Name:

Lithium carbonate

Synonyms

Limas;Phasal;Plenur;Li2CO3;Litard;Lithea;Priadel;Eutimin;Lithane;Liticar

CBNumber:

CB5852228

Molecular Formula:

CLi2O3

Formula Weight:

73.89

MOL File:
Lithium carbonate Properties
Melting point:

720 °C
Boiling point:

1342 °C(lit.)

Density

2.11 g/mL at 25 °C

Flash point:

1310°C
storage temp.

Store at +5°C to +30°C.
solubility

13g/l
pka

pKa 6.38 (Uncertain);10.25 (Uncertain)
form

wire

color

White
Specific Gravity

2.11
PH

10-11 (5g/l, H2O, 20℃)
Water Solubility

13 g/L (20 ºC)
Merck

14,5527
BRN

3999191
Solubility Product Constant (Ksp)

pKsp: 1.6
InChIKey

XGZVUEUWXADBQD-UHFFFAOYSA-L
CAS DataBase Reference
EWG's Food Scores
FDA UNII
Proposition 65 List
NCI Drug Dictionary
NIST Chemistry Reference
EPA Substance Registry System
SAFETY
Risk and Safety Statements
| Manufacturer | Product number | Product description | CAS number | Packaging | Price | Updated | Buy |
| --- | --- | --- | --- | --- | --- | --- | --- |
| Sigma-Aldrich | 1.70223 | Lithium standard solution traceable to SRM from NIST LiNO? in HNO? 0.5 mol/l 1000 mg/l Li Certipur? | 554-13-2 | 100 mL | $49.49 | 2021-03-22 | Buy |
| Sigma-Aldrich | 1.70223 | Lithium standard solution traceable to SRM from NIST LiNO? in HNO? 0.5 mol/l 1000 mg/l Li Certipur? | 554-13-2 | 500 mL | $69.65 | 2021-03-22 | Buy |
| Sigma-Aldrich | 62470 | Lithium carbonate puriss. p.a., ACS reagent, reagent (for microscopy), ≥99.0% (T) | 554-13-2 | 100 g | $70.1 | 2021-03-22 | Buy |
| Sigma-Aldrich | 1.70329 | Lithium ICP Standard traceable to SRM from NIST LiNO? in HNO? 2-3% 1000 mg/l Li Certipur? | 554-13-2 | 100 mL | $73.91 | 2021-03-22 | Buy |
| Sigma-Aldrich | 13010 | Lithium carbonate purum, ≥99% | 554-13-2 | 100g-r | $83.6 | 2018-11-13 | Buy |
Lithium carbonate Chemical Properties,Uses,Production
Description
Lithium carbonate (molecular structure is Li2CO3, English name is lithium carbonate) as a colorless monoclinic crystal or white powder. Density is 2.11. Melting point is 618 ℃. Without deliquescence, it is stable in the air. Low solubility in water, the solubility decreases with increasing temperature. Solubility in cold water is greater than hot water. It is Soluble in dilute acid, insoluble in alcohol and acetone. Carbon dioxide is introduced into the aqueous suspension of lithium carbonate, lithium carbonate is converted to lithium acid carbonate and dissolved. If the solution of lithium acid carbonate is heated and then it releases carbon dioxide and precipitates lithium carbonate. The nature of the lithium carbonate may be used to remove impurities from lithium carbonate. Since lithium ion has a strong polarizability, thus thermal stability of lithium carbonate is worse than other alkali metal carbonate, when heated to above the melting point, it will decompose to produce carbon dioxide and lithium oxide.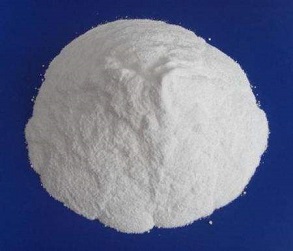 Chemical Properties
Lithium carbonate is a white monoclinic crystalline solid. Typically for carbonates, lithium carbonate reacts with acids stronger than carbon dioxide or carbonic acid to yield the lithium salt of the acid and carbon dioxide. The reactions may be carried out in a solution, as an aqueous slurry, or, less effectively, with solid lithium carbonate.
Lithium carbonate exhibits a low water solubility for an alkali metal carbonate. The solubility decreases with increasing temperature. It is not hygroscopic and is generally stable when exposed to the atmosphere. In fact, it is the normal end compound encountered when many basic lithium compounds are exposed to the atmosphere. Lithium carbonate may be dissolved in water by conversion to the hydrogen carbonate. Releasing carbon dioxide by heating the solution of lithium hydrogen carbonate causes reprecipitation of the lithium carbonate.
Uses
The lithium carbonate industry is a global high monopoly industry, the current production capacity is mainly concentrated in three foreign manufacturers of SQM, FMC, Chemetall and so on.
Industrial lithium carbonate is used in the manufacture of other lithium salts, such as lithium chloride and lithium bromide and so on. It also acts as lithium oxide materials in enamel, glass, pottery and porcelain enamel, and it is also added to the electrolytic cell for electrolysis of aluminum to increase the current efficiency and reduce the internal resistance of the cell and the bath temperature. In medicine, it is mainly used for the treatment of mania, can improve their emotional disorders for schizophrenia. It has the effect of elevating peripheral leukocytes; can be used for synthetic rubber, dyes, semiconductor and military defense industry and so on; for the production of lithium tantalate, lithium niobate and other acoustic grade single crystal, optical grade monocrystalline etc; for preparation of the acoustic grade single crystal.
Battery grade lithium carbonate is mainly used for the preparation of lithium cobalt oxide, lithium manganese oxide, ternary materials, lithium iron phosphate and other lithium ion battery cathode materials; used in a matrix modifier; as aneuroprotective effect of lithium carbonate in amyotrophic lateral sclerosis.
Toxicity
Lithium carbonate has a significant stimulating effect, firstly has damage on the gastrointestinal tract, kidney and central nervous system. Toxicity order of lithium compounds is Li <LiCl <Li2CO3, maximum allowable concentration: Lithium condensation and fragmentation aerosol were 0.05 mg/m3 and 0.5 mg/m3.
Wear rubber gloves and protective masks when working, in order to protect the respiratory organs against dust.
Preparation
Lithium carbonate is obtained as an intermediate product in recovery of lithium metal from its ore, spodumene (See Lithium). It is prepared by mixing a hot and concentrated solution of sodium carbonate with lithium chloride or sulfate solution.
Li2SO4+ Na2CO3→Li2CO3+ Na2SO4
Reactions
Lithium carbonate reacts with dilute acids, liberating carbon dioxide:
Li2CO3+ HCl →LiCl + CO2+ H2O
Thermal decompostion yields lithium oxide and carbon dioxide:
Li2CO3 → Li2O + CO2
Reaction with lime produces lithium hydroxide:
Li2CO3+ Ca(OH)2→2LiOH + CaCO3
The carbonate reacts with molten aluminum fluoride converting to lithium fluoride:
3Li2CO3+ 2AlF3 → 6LiF + 3CO2+ Al2O3
It combines with carbon dioxide in aqueous slurry forming soluble bicarbonate, which decomposes to carbonate upon heating:
Li2CO3+ CO2+ H2O →2LiHCO3
The bicarbonate can not be separated in solid form. It exists only in solution when carbonate dissolves in water saturated with CO2under pressure.
Chemical Properties
Lithium carbonate is a white hygroscopic powder.
Physical properties
White monoclinic crystals; refractive index 1.428; density 2.11 g/cm
3
; melts at 723°C; decomposes at 1,310°C; low solubility in water (1.54 g/100g) at 0°C; 1.32 g//100g at 20°C), solubility decrease with temperature (0.72g/100g at 100°C); insoluble in acetone and ethanol.
Uses
The most common lithium drug is lithium carbonate, which possesses antimania action. It is presumed that lithium alters the transport of sodium ions in neurons, thus influencing the intercellular contents of catecholamines, normalizing the mental state and not causing general lethargy. It is used for mania conditions of various origins, preventative measures, and for treating affective psychoses.
Uses
Lithium carbonate is used as a compound for producing metallic lithium. Lithium carbonate is the result of treating the mineral spodumene with sulfuric acid and then adding calcium carbonate. It is used as an antidepressant.
Uses
In the production of glazes on ceramic and electrical porcelain.
Preparation
Lithium carbonate is prepared by the precipitation of lithium ion by carbonate ion from an aqueous solution. Still another process, which is carried out on a smaller scale, is the reaction of a solution of lithium hydroxide with carbon dioxide gas. Lithium carbonate precipitates and is recovered from the supernatant solution.
Definition
lithium carbonate: A white solid,Li2CO3; r.d. 2.11; m.p. 723°C; decomposesabove 1310°C. It is producedcommercially by treating the ore with sulphuric acid at 250°C andleaching the product to give a solutionof lithium sulphate. The carbonateis then obtained by precipitationwith sodium carbonate solution.Lithium carbonate is used in the preventionand treatment of manicdepressivedisorders. It is also usedindustrially in ceramic glazes.
Indications
Lithium inhibits thyroidal incorporation of I
-
into Tg, as well as the secretion of thyroid hormones, but it does not inhibit the activity of the Na
+
-I
-
symporter or the accumulation of I
-
within the thyroid. Lithium offers no particular advantage over drugs of the thionamide class but may be employed for temporary control of thyrotoxicosis in patients who are allergic to both thionamides and iodide.
brand name
Eskalith (GlaxoSmithKline); Lithane (Bayer); Lithobid (JDS); Lithonate (Solvay Pharmaceuticals).
General Description
Lithiumcarbonate (Eskalith, Lithane) and lithium citrate(Cibalith-S) are the salts commercially available in theUnited States.
Reactivity Profile
A base. Decomposed by acids with the evolution of carbon dioxide. Fluorine burns fiercely on contact with Lithium carbonate.
Safety Profile
Human carcinogenic data. Poison by intraperitoneal and intravenous routes. Moderately toxic by ingestion and subcutaneous routes. Human systemic effects by ingestion: toxic psychosis, tremors, changes in fluid intake, muscle weakness, increased urine volume, nausea or vomiting, allergic dermatitis. Human reproductive effects by ingestion: effects on newborn, including Apgar score changes and other neonatal measures or effects. Human teratogenic effects by ingestion: developmental abnormalities of the cardiovascular system, central nervous system, musculoskeletal and gastrointestinal systems. An experimental teratogen. Experimental reproductive effects. Experimental carcinogen producing leukemia and thyroid tumors. Human mutation data reported. Used in the treatment of manic-depressive psychoses. Incompatible with fluorine. See also LITHIUM COMPOUNDS.
Chemical Synthesis
Lithium carbonate is synthesized by reacting lithium salts with soda or potash, followed by purification of the salt, which is not readily soluble [75].

Potential Exposure
Lithium carbonate is used in treatment of manic-depressive psychoses; to make ceramics and porcelain glaze; varnishes, dyes, pharmaceuticals, coating of arc-welding electrodes; battery alloys; nucleonics, luminescent paints; glass ceramics; lubricating greases; in aluminum production
Shipping
UN2811 Toxic solids, organic, n.o.s., Hazard Class: 6.1; Labels: 6.1-Poisonous materials, Technical Name Required
Purification Methods
Crystallise it from water. Its solubility decreases as the temperature is raised. The solubility in H2O is 1.3% at ~10o, and 0.7% at ~100o. [D.nges in Handbook of Preparative Inorganic Chemistry (Ed. Brauer) Academic Press Vol I p 987 1963, Caley & Elving Inorg Synth I 1 1939.]
Incompatibilities
The aqueous solution is a strong base. Reacts violently with acids, powdered calcium and fluorine.Incompatible with oxidizers (chlorates, nitrates, peroxides, permanganates, perchlorates, chlorine, bromine, fluorine, etc.); contact may cause fires or explosions. Keep away from alkaline materials, strong acids, powdered calcium, fluorine, moisture. Corrodes aluminum, copper, zinc.
Lithium carbonate Preparation Products And Raw materials
Raw materials
Preparation Products
---
---
View Lastest Price from Lithium carbonate manufacturers
Image
Release date
Product
Price
Min. Order
Purity
Supply Ability
Manufacturer
2021-12-06
Lithium Carbonate
554-13-2
US $10.00 / KG
1KG
99%
10tons
Xingtai Haoxun Import and Export Trade Co., Ltd.
2021-11-08
Lithium carbonate
554-13-2
US $10.00 / KG
1KG
99%
1000MT/Month
Wuhan wingroup Pharmaceutical Co., Ltd
2021-11-02
Lithium carbonate
554-13-2
US $424.00 / KG
25KG
99%
5000T
Baoji Guokang Healthchem co.,ltd
---
Lithium carbonate Spectrum
---
554-13-2(Lithium carbonate)Related Search:
Lithium hydroxide monohydrate
Guanidine carbonate
Strontium carbonate
Magnesium carbonate
Cesium carbonate
Manganese carbonate
Magnesium carbonate
LEAD CARBONATE
CADMIUM CARBONATE
Sodium carbonate decahydrate
Ferric acetylacetonate
N-BUTYLISOCYANIDE
TRIS(2,2,6,6-TETRAMETHYL-3,5-HEPTANEDIONATO)EUROPIUM(III)
TRIS(2,2,6,6-TETRAMETHYL-3,5-HEPTANEDIONATO)DYSPROSIUM(III)
2,4-PENTANEDIONE, SILVER DERIVATIVE
COBALT ETHYLENE DIAMINE CHLORIDE
Tosylmethyl isocyanide
LITHIUM-6 CARBONATE
---
Camcolit
Candamide
Carbolith
Carbolithium
Carbolitium
Carbonic acid lithium salt (Li2CO3)
Ceglution
CP 15467-61
CP-15,467-61
NSC-16895
Pfi-lithium
Pfl-Lithium
Phasal
Plenur
Priadel
Quilonorm
Quilonorm-retard
Quilonorm-retrard
Quilonum retard
quilonumretard
teralithe
LITHIUM METAL (SMALL BLOCKS / DISPERSED)
LITHIUM CARBONATE ACS REAGENT
Lithium carbonate, TraceSelect
Hematoxylin solution B
LITHIUM CARBONATE PURE
LITHIUM CARBONATE 99+% A.C.S. REAGENT
HEMATOXYLIN SOLUTION B ACC . TO WEIGERT, FOR MICROSCOPY*
LITHIUM CARBONATE XTRA PURE DAB PH. E&
LITHIUM CARBONATE R. G., REAG. ACS, REAG . PH. EUR.
LITHIUM CARBONATE PH EUR
LITHIUM CARBONATE, 99.997%
LITHIUM CARBONATE, ACS, FOR MICROSCOPY
LITHIUM CARBONATE, -40 MESH, 99%
LITHIUM CARBONATE, REAGENTPLUS, 99.99%
LITHIUM CARBONATE SIGMAULTRA
LithiumCarbonateGr
LithiumCarbonate,>99%
LithiumCarbonateExtraPure
Lithiumcarbonate,ACS,99.0%min
Lithiumcarbonate,98+%
Lithium carbonate, extra pure, 99.999%
Lithium carbonate, for analysis ACS, 99+%
LITHIUM CARBONATE 99.999%
LITHIUM CARBONATE REAGENT (ACS)
LITHIUM CARBONATE, 99.99%
LITHIUM CARBONATE, HIGH PURITY OPTICAL GRADE
LITHIUM CARBONATE, SOLUTION STRAY LIGHT FILTER
Lithium carbonate,99.999%,puratronic powder
Lithiumcarbonate(99.999%-Li)PURATREM
lithium carbonate, acs
lithium carbonate, puratronic
LITHIUMCARBONATE,POWDER,PRACTICAL
LITHIUMCARBONATE,POWDER,REAGENT,ACS
CARBONICACID,LITHIUM(I)SALT
Candrmide
Lithium carbonate, reagent grade, ACS
Lithium carbonate/ 99.995+%